On the eve of the Iraqi authorities called on the residents of Fallujah, who has been under the control of ISIS militants for more than two years, to leave the city. After that, the major world media immediately came up with headlines stating that the Iraqi army was preparing an offensive against the positions of terrorists in Fallujah. This information today is confirmed. For example, Iraqi Prime Minister Haider Al-Abadi announced the start of hostilities in the Fallujah area, located about 70 km from Baghdad.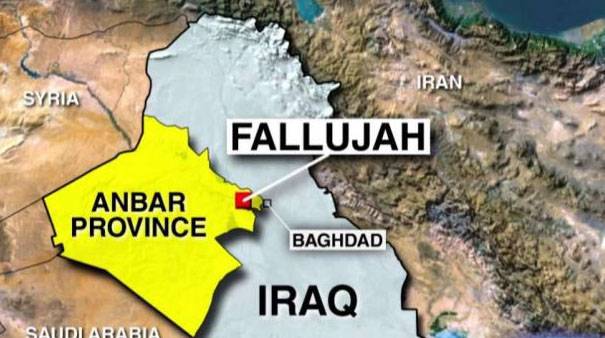 Information Agency
Associated Press
cites a statement by the head of the Iraqi Cabinet of Ministers:
The army of Iraq brings a great victory (over ISIS).
It should be noted that this is not the first attempt to repel Falluja from the militants of the Islamic State terrorist group. All previous attempts ended in failure - army units suffered losses and were forced to retreat to their previous positions.
At the moment, the forward detachments of the Iraqi armed forces are just a few kilometers from the city limits. In the city itself, if you believe the reports of the Arabic-language media, it has not yet been possible to enter. The militants respond with mortar fire from positions located on the industrial outskirts of Fallujah. It is reported that the operation is carried out with the air support of the so-called American anti-Igilov coalition.