MiG-29SMT, aka MiG-29М2. The perfect instrument of the air for the enemy. Above, as they say, only the MiG-35.
We visited one of our regiments, which are armed with these particular aircraft. I emphasize that the regiment is fully equipped with MiG-29М2. That can not cause positive emotions.
In general, I wanted to tell you more about the plane, but, alas, the ground part of the shooting operation ended as quickly as it began. Do not climb into the cockpit with the cameras, do not remove the pilots, cover the rooms and so on. And in general, the plane is beautiful in flight. Bring down, shoot, as they fly beautifully. Well, we went ...
There, above, in the heavenly office, too, everyone was against filming. All that this office has allowed us to see is take-off and landing. Further MiGs simply went into the clouds with a candle, and there the pilots were already doing their own thing. We just had to listen and gnaw the straps of the cameras.
What was there to see? But nobody canceled flights because of such trifles. It remained to hope for a camera in the cockpit of one of the aircraft ...
At the airport was the usual pre-flight and post-flight fuss. Check, refueling, launch, taxiing, takeoff, landing.
But in motion, of course, the planes are much prettier. The fact, as they say, is obvious.
Landing, if the weather were any better, it would be more effective. A bright searchlight asterisk suddenly appeared high above the city, and after a while the plane was already landing next to us.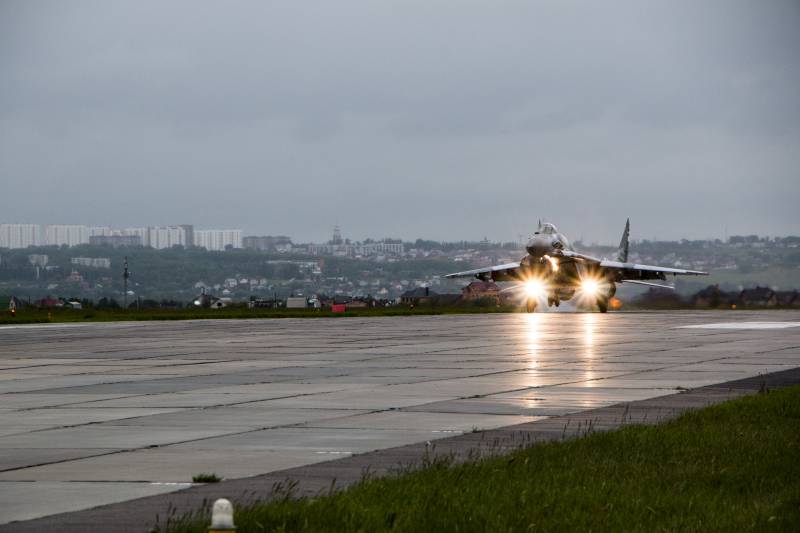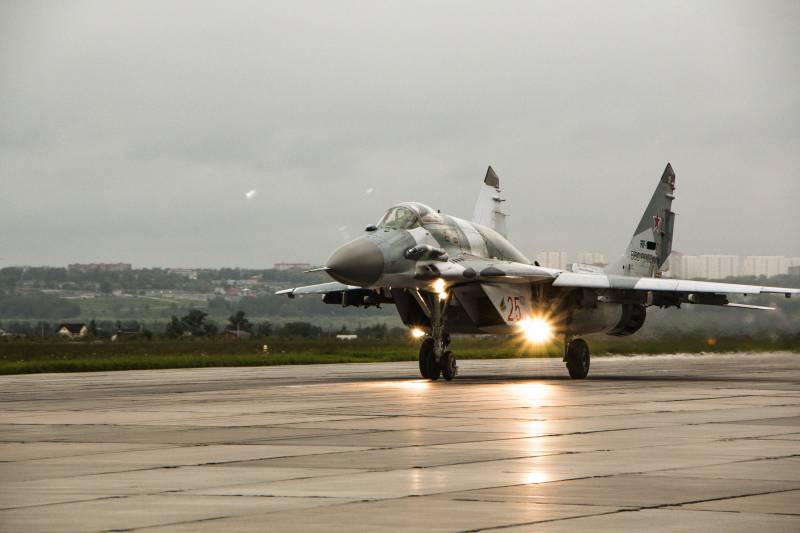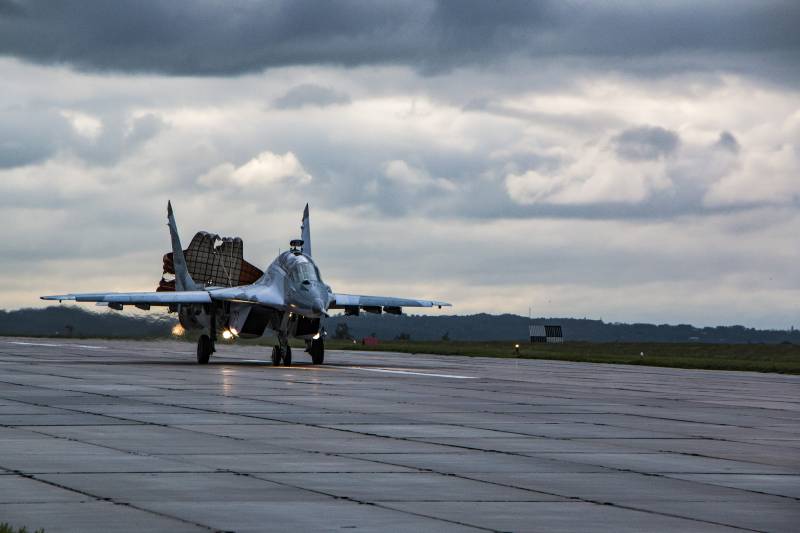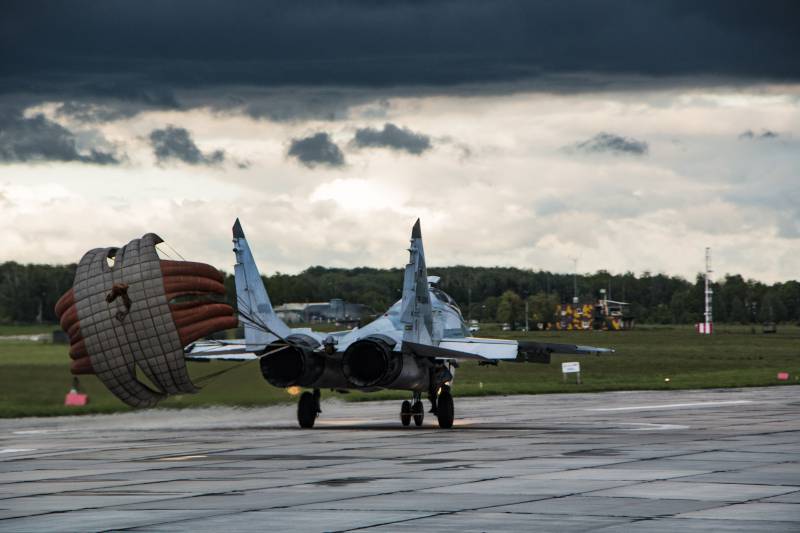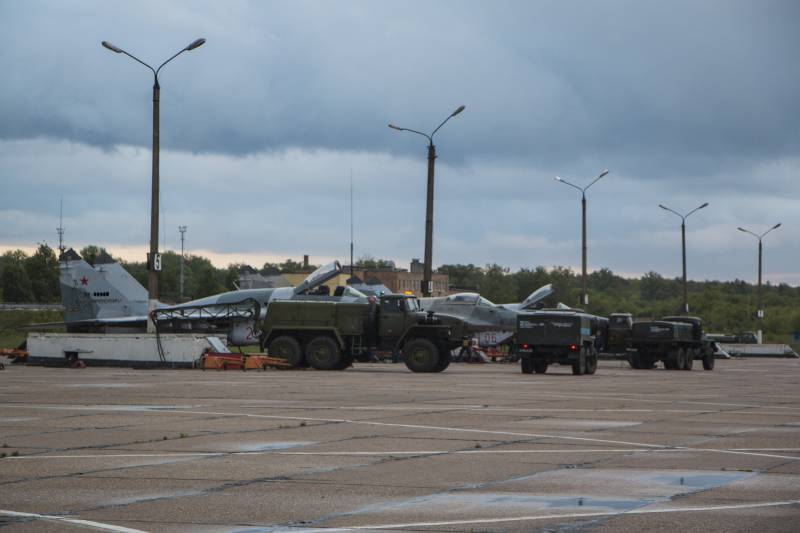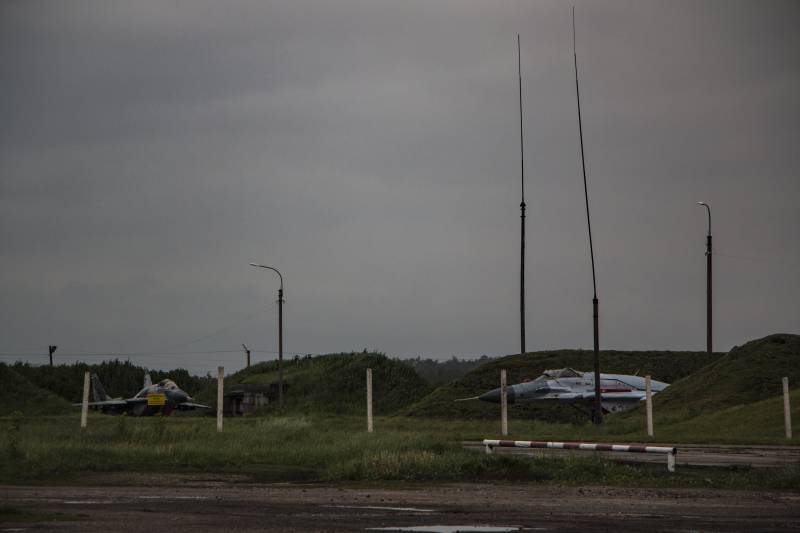 [/ Center]
As they explained to us, not all the planes of the regiment take part in the flights at once. A part is on permanent combat duty, a part is just in readiness. Just in case. Here they are, waiting for their time.
Frankly, the plane is not for the camera. Too fast, difficult to convey the dynamics. Therefore, there is also a video that we tried to do to show the real beauty of real combat vehicles.
It's a pity, of course, that the weather didn't allow us to show those moments that the pilots were working on. And they were preparing to compete in qualifying competitions for participation in Aviadarts-2016, which will be held this year in the Crimea. And at the time of release of the material the best will already be on the way to the qualifying stage.
There is a certain confidence in success, since it was this regiment that was the first to receive these machines for service. We only need to wish them success and express the hope that in accordance with the plans of the Russian Ministry of Defense in the near future, the MiG-29М2 will replace their predecessors in all parts of our VKS.