Today at night, Ukrainian units fired mortar-gunned settlements in Spartak and Zhabichevo north of Donetsk, as well as the village of Sakhanka, Novoazovskiy district, reports
DAN
message source in the Donetsk Republic.
"From 22: 30 to 01: 00, the Ukrainian side fired Spartak, Zhabichevo and Sakhanki with 120 and 82 mm mortars," the source said.
According to him, "in total from the standpoint of the Ukrainian security forces, 15 mines of the 82 mm caliber and six mines of the 120 mm caliber were released."
The fire was fired "from the areas occupied by the Ukrainian side of Avdiivka, Skilled and also the environs of the ventilation shaft of the Butovskaya mine"
The agency also spoke about the start of repair of the gas pipeline between Donetsk and the controlled Ukrainian Marinka.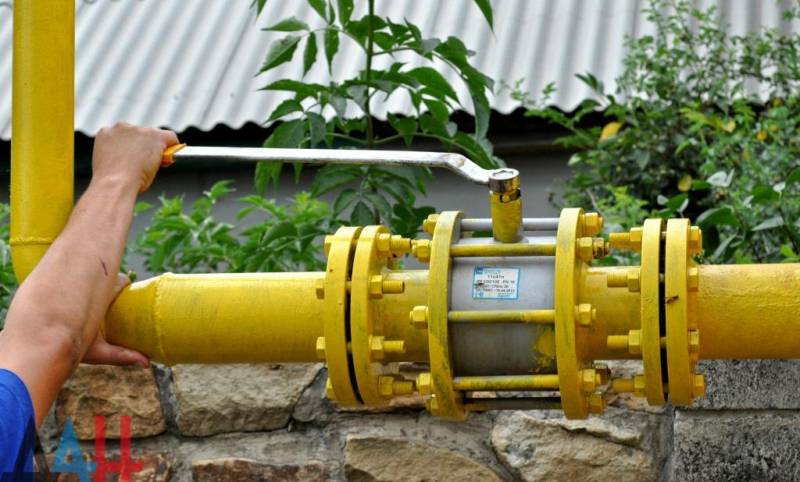 "Repair work on the gas pipeline between Donetsk and Marinka, which were agreed at the Minsk talks at the end of 2015, began today on the contact line of the parties," said the head of the operational command of the DPR, Ruslan Yakubov.
He noted that the gas pipeline was being repaired "for the first time since its shutdown after the shelling of the Ukrainian Armed Forces a year and a half ago."
"This was achieved thanks to the efforts and concerted actions of the Russian side in the JCCC with the authorities of the DPR," he clarified.
"The beginning of the work was preceded by lengthy negotiations between Russian and Ukrainian representatives in the JCCC. The most important problem was the reluctance of the Ukrainian side to comply with the previously approved agreements and the terms of the cease-fire ",
added Yakubov.
According to him, "the main task of the repairmen is to re-build the 300-long pipe from Marinka in the direction of the settlement. Trudovskoe (under the control of the DPR) ".
Upon completion, gas will be able to re-receive the occupied settlements Marinka and Krasnogorovka.