The Ukrainian authorities should assign "national identification" to the Crimean Tatars, in which they clearly indicate "what is ours and where it is located", leads the resource
0552.ua
the words of one of the organizers of the blockade of the Crimea, Lenur Islyamov.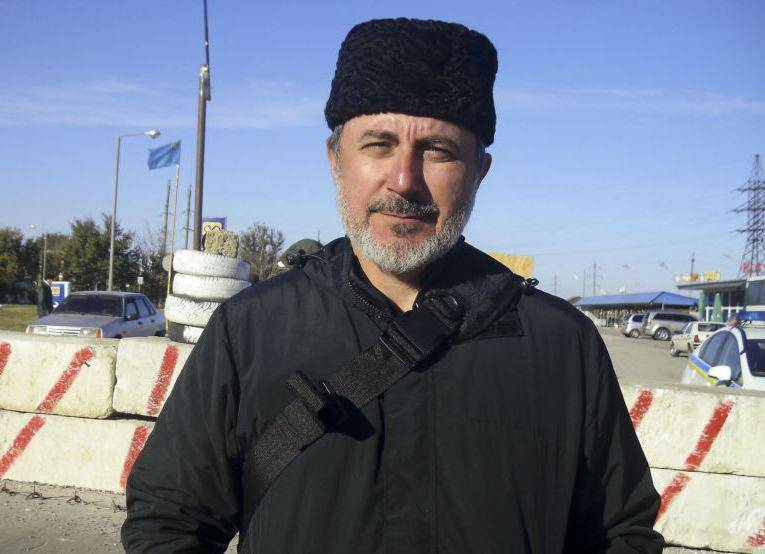 "We have already created the SBU of Crimea, the Ministry of Internal Affairs of the Crimea, the housing and public utilities of the Crimea. The next step is to replace the passport. Crimean Tatars must go to the mainland and get a new passport, where it will be indicated that they live in the Crimean Tatar autonomy within Ukraine. For our people, this is a great joy. They will feel at home, masters. Next, we need to create our own Crimean Tatar army ",
declared Islyamov.
Then the Crimean Tatars will elect "their own president and create their own government," he said.
"It is important for us to have our land. During independence, each time they were forced to negotiate with the authorities. Kuchma came - alone
история
Yushchenko is different, with Yanukovych third. Poroshenko now has a story. We want in Ukraine for us to secure a national identification, which clearly indicated what is ours and where it is (located), "added Islyamov.
The Ukrainian resource recalls that Poroshenko is currently "initiating the development of amendments to the Constitution on the self-determination of the Crimean Tatars," for which a special commission will be created.