Syrian government forces destroyed more than a hundred Dzhebhat an-Nusra and Ahrar al-Sham terrorists during the operation conducted in the province of Ham,
RIA News
message agency SANA.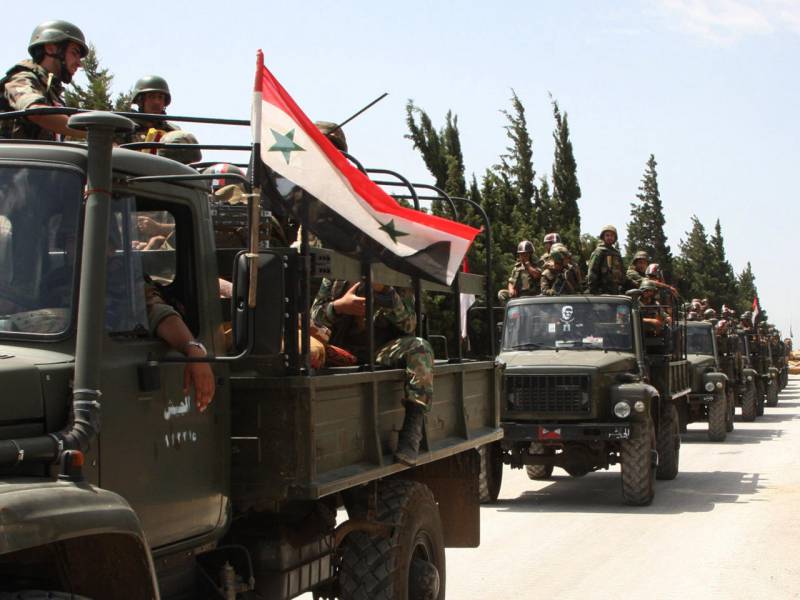 According to the agency's source, "parts of the army broke through the defenses of the power station held by the terrorists and threw them back into the village of Khurbinafs in the south of the province".
He said that "during the operation, the military took all the important positions north and east of Hurbinafs, destroying more than 100 terrorists and 10 vehicles with machine guns."
RIA "
News
"Also reported on the unofficial visit to Syria of US Commander in the Middle East, Joseph White, to Syria.
According to the US Central Command, "the general met with American military advisers and leaders of the" Syrian Democratic Forces "(an opposition armed group, the backbone of which is the Kurds)."
According to a number of publications, Votel also visited Kobani (near the Turkish border), where he held a meeting with the commanders of Kurdish troops.
"General Votel was in Syria preparing the attack on Rakka," the US representative in the Western coalition, Brett McGurk, wrote on his Twitter.
He also noted the passive actions of the "Islamic State", which are now reduced to "publishing audio recordings on the Internet".
On Friday, the Pentagon, through the mouth of its representative, declared that it was not going to storm Rakka together with the Russian military. This statement followed after Sergei Shoigu invited the Americans to begin joint combat operations against Dzhebhat al-Nusra and other terrorist groups.