At the direction of Commander of the Airborne Forces Vladimir Shamanov, the troops developed a new approach to checking and assessing the coordination of subunits - for the first time, the personnel completed the full range of assigned tasks without interruption between the stages, reports
press office
Ministry of Defense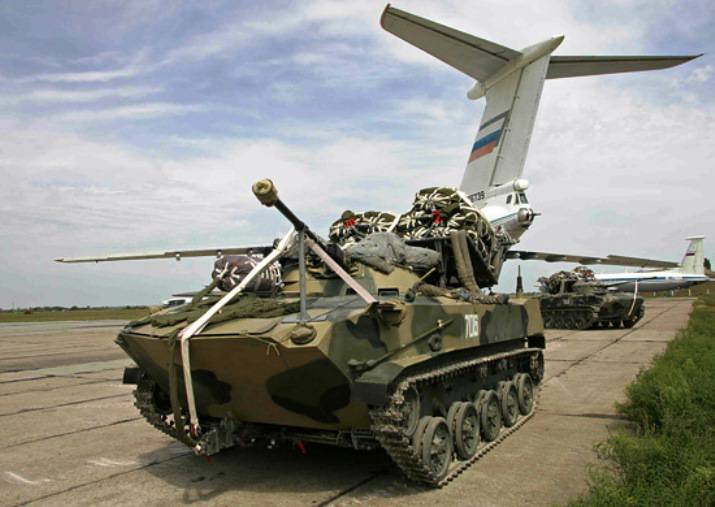 "The first among the units and subunits of the Airborne Forces this method was tested and introduced this year into the combat training system paratroopers of the Tula Airborne Division. In the course of conducting a comprehensive lesson a practical rally was drawn up with the landing of personnel, equipment and weapons, "the release says.
It is reported that "after the landing of the main landing forces, special units conducted a raid and violated the conditional control system of the enemy, and also captured the airfield." At this time, "UAV calculations determined the most important strategic objectives, which were hit with attached mortar and artillery batteries."
The landing of subunits and equipment in the rear of the "enemy" "was carried out from a height of 600 meters from 5 BTA IL-76 aircraft of the Russian Aerospace Force," the press service specified.
"The uniqueness of this technique lies in the fact that combat training tasks are carried out by the personnel of the unit in the complex, and all stages are carried out in dynamics without interruption. Previously, verification and assessment of the coordination of a paratrooper company or a platoon was carried out according to individual elements: during landing, when performing tactical or fire missions, etc., "
told the deputy commander of the Tula airborne unit Andrei Vasilyev.
"Now this approach will be the admission of the unit to company tactical doctrine," he added.