Beijing praised the statement by the representative of the Russian Foreign Ministry in Taiwan, reports
RIA News
.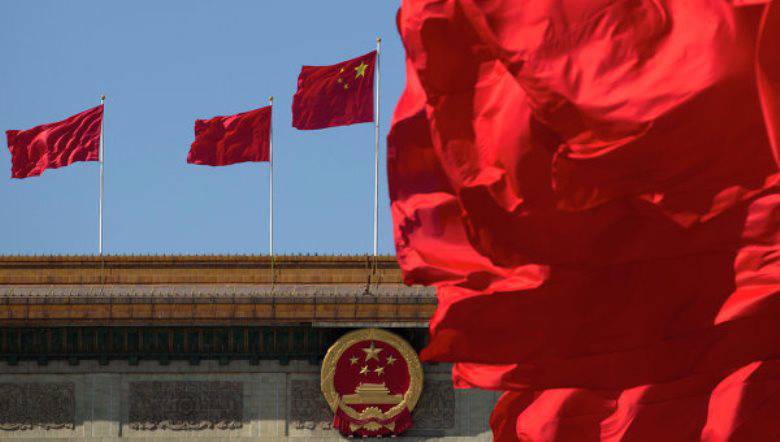 On the eve, the representative of the Ministry of Foreign Affairs of the Russian Federation, Maria Zakharova, stated that "Moscow's position on the Taiwan issue is consistent, firm and unchanged." "There is only one China in the world" and his government is the legal representative of the entire PRC, including Taiwan. She added that the Russian Federation is "against the independence of Taiwan in any form."
Commenting on Zakharova's statement, the representative of the Chinese Foreign Ministry, Hua Chunying, said:
"The Russian Foreign Ministry also said yesterday that there is only one China in the world and that Russia opposes any form of Taiwan independence. We highly appreciate this position of Russia. "
She also noted that "Beijing's position on Taiwan remains unchanged"
The agency recalls that on Friday in Taiwan, the inauguration of the new head of the island administration, Tsai Invan, the first woman politician to take this post, was held.
Help RIA "
News
":
"In Taiwan on January 16, elections of the head of the island's administration were held, won by the candidate from the opposition Democratic Progressive Party (DPP), Tsai Invan. According to the election results, Tsai Inwen won 56,12% of the vote, and her opponent from the Kuomintang, Zhu Lilun (Eric Chu) - 31,04%. In third place was the candidate of the First People's Party, Sun Chuyu (James Sun), who collected the 12,84% of votes. According to local law, the head of the Taiwan administration is elected every 4 of the year and cannot hold office for more than two terms. "