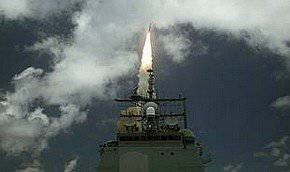 A message appeared on the mignews website, which describes Israel's plans to conduct exercises to improve missile defense next spring. These exercises will be the largest for the whole
history
countries and are a kind of response to Iran's actions to produce nuclear
weapons
.
The exercises involve close cooperation with the US military. As part of the planned maneuvers, several units with a total of several thousand people will be located in Israel. From the American side, Lieutenant-General Frank Gorentz, commander of the Third United States Air Force, is in charge of drawing up plans for the exercises. He visited Israel last week.
The main purpose of these exercises is to create joint working groups that can solve various tasks in the event of a large-scale conflict in the Middle East. The actions for this are planned to be fairly large-scale and include the deployment of American command posts on the territory of Israel, it is also planned to place the IDF command posts in Germany, at the headquarters of the European command.
In addition, maneuvers are planned to simulate the interception of missile volleys that can be sent to Israel. To the already existing Israeli missile defense systems: "Patriot", "Iron Dome" and "Hets" - the American THAAD missile system and several ship-based Aegis ballistic missiles will be delivered for collaboration.
As part of his visit, Frank Gorentz visited the Iron Dome battery, located in the south of the country, as well as one of Israel's testing laboratories in Holon, in which the Air Force simulates training situations for intercepting missiles and aircraft of a potential enemy. In addition, Gorenz held talks with the commander of one of the divisions of the Israel Air Defense - Brigadier General Doron Gavishch.
The plans of the Israeli military command include the deployment in the coming months of a fourth battery, the Iron Dome, which may be located in Haifa to protect oil refineries. At 2012, the production of three more "Iron Dome" complexes is planned, the budget for this has already been allocated by the Israeli Ministry of Defense.
Also, the Israeli Air Force Command is moving ahead with plans that involve the deployment of the "Prash David" system, designed to intercept medium-range missiles and cruise missiles. The first tests in conditions simulating combat are scheduled for the middle of the 2012 year.