Following the administrative region of Veneto, the resolution on recognizing Crimea as the territory of the Russian Federation is going to be considered in another Italian region, Lombardy, whose population is about 10 million people. The draft resolution was prepared by representatives of the opposition movement of the country "League of the North", which is represented in Milan (the administrative center of the region) by the branch of "Lombardy League".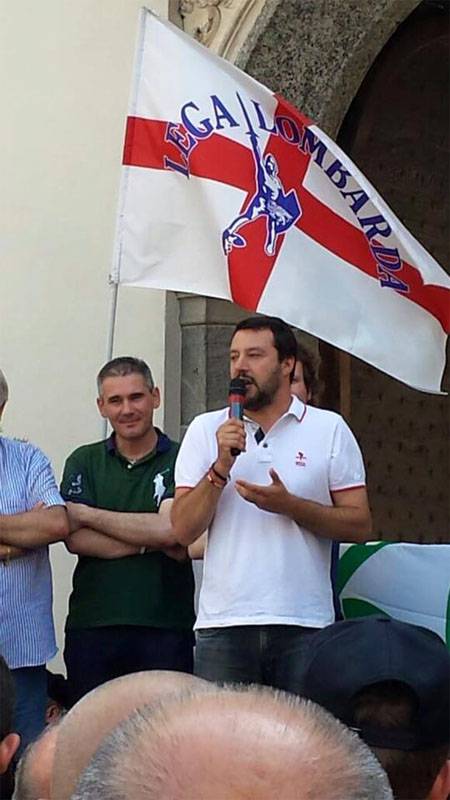 RIA News
cites a statement by Paolo Grimoldi, a member of the National Parliament of Italy:
The resolution will be submitted to the regional council in early June. We are optimistic and hope that it will be accepted.
The resolution also spelled out an item on the need to lift anti-Russian sanctions, which, according to the authors of the document, cause significant damage to bilateral relations between Italy and Russia, and specifically economic damage to Italy itself.
Against this background, the European media come out with materials that state that the sanctions applicable to the Russian Federation will be renewed again. A meeting of EU foreign ministers will be held on Monday, at which anti-Russian sanctions packages will be discussed. It is already known that European officials are not ready to go for toughening of the sanctions, but they are also not ready to give up the effect of anti-Russian restrictions, which are being dealt a serious blow to the Europeans themselves.
Vice-Speaker of the State Council of the Republic of Crimea Andrei Kozenko, commenting on the statements of European politicians about the desire to extend sanctions against the Russian Federation, said that the longer the sanctions measures are in place, the greater the likelihood of an increase in the number of internal threats to the integrity of the European Union.
From the statement of Andrei Kozenko:
If the sanctions are extended, this will create discontent and regional conflicts in the European Union. They will have big problems, both with local producers and regional political forces, who understand that friendship with Russia is much better than enmity. If they want to preserve the integrity of the European Union, the sanctions should be lifted in the near future, if they go to a further aggravation of relations, this will threaten the integrity of the EU.