Leader of the DPR Alexander Zakharchenko will hold a direct line with residents of Kherson region 25 May, this decision was made according to the results of surveys of Ukrainian citizens, reports
Donetsk News Agency
.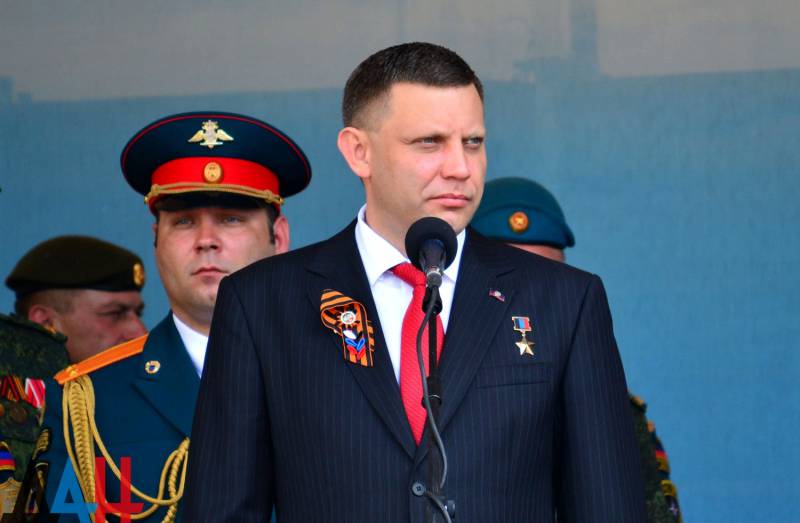 "I want to thank all those who participated in the survey. Honestly, I did not expect such an interest - almost 20 thousands of voters. Grateful to the Ukrainians for their courage. After all, the authorities in Kiev, this bunch of charlatans, thieves and murderers, want people to fight for their rights, for their country, for freedom of choice, is caused only by animal fear ",
said Zakharchenko.
According to the agency, "the survey was conducted from May 4 to 19 on four sites at once - the sites of the Donetsk agency
News
, The Russian Spring, the News Front, as well as the portal of the Head of the DPR. "
Total received 19488 votes. Kherson region took 1-place - 5004 residents voted for it.
"The choice has been made. Kherson is one of the key cities of New Russia, the cradle of the Black Sea fleet Of Russia. Its symbolic meaning is enormous. Therefore, as residents decided, it will be so. May 25, I will draw a direct line with the Kherson region. Waiting for your questions, comrades, "
- declared Zakharchenko.
The publication reminds that earlier the head of the republic held 2 online conferences; April 20 - with the Kharkiv region, May 5 - with Odessa and Bessarabia.