Information on the electronic auction for the supply of 32-x mobile power stations PES-100-T / 230-H / 400-А1РК2 for the four ground-based anti-aircraft missile brigades of the Ground Forces to the amount of no more than 423,69 mln.
bmpd
.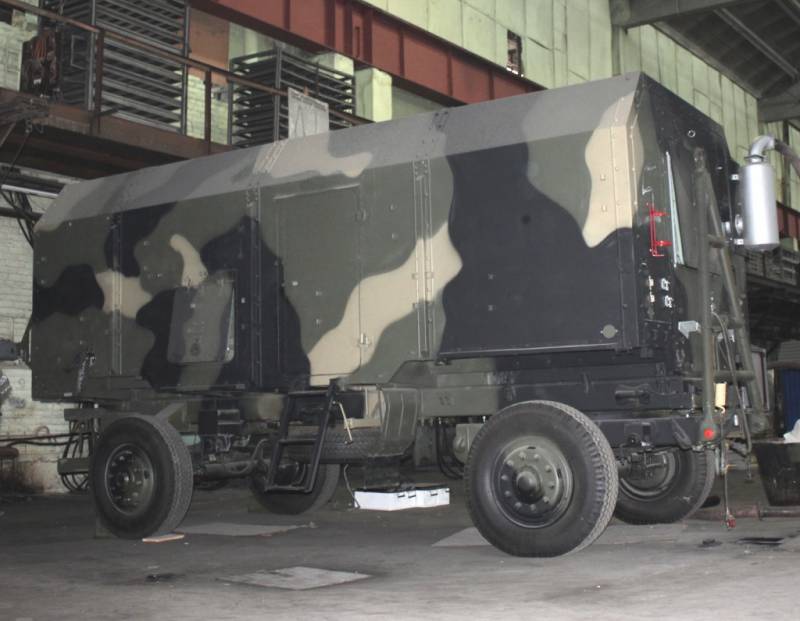 Mobile power plant PES-100-T / 230-H / 400-А1РК2 produced by Novosibirsk Electroagregat JSC
"An interesting point is the open mention in the documentation as one of the consignees of power stations that had not previously appeared in the open publications of the 90 anti-aircraft missile brigade (Novocherkassk, Rostov Region)," the blogger writes.
He assumes that "this 90-I anti-aircraft missile brigade was formed recently and is part of the army set of 2010-th combined-arms army of the Southern Military District created in 49 (operated in Stavropol)".
In addition, the blogger notes that "the pages of the 90 troops of the anti-aircraft missile brigade from the 2015 year are also tracked in social networks."
"Probably, the 90-I anti-aircraft missile brigade received three divisions of the medium-range 9K317 Buk-М2 anti-aircraft missile systems, which were reported by the Concern EKO Almaz-Antey, JSC," the author concludes.
On the receipt of X-NUMX in the Southern Military District of the Buk-M2015 complexes, the district press service reported.
"The formation of the 90-th anti-aircraft missile brigade testifies to the further strengthening of the permanent grouping of the Russian Armed Forces at the borders with Ukraine," the blogger concludes.