Chairman of the Chief of Staff of the US Armed Forces, Joseph Dunford, said that it was time for Washington to think about the probable dispatch of a military contingent of troops to Libya. According to Dunford, the United States and Libya "can at any time reach agreements on the provision of military advisory assistance to the Libyan army." The Libyan army in the United States today is understood to mean scattered armed groups that at least partially support the government recognized by the United Nations.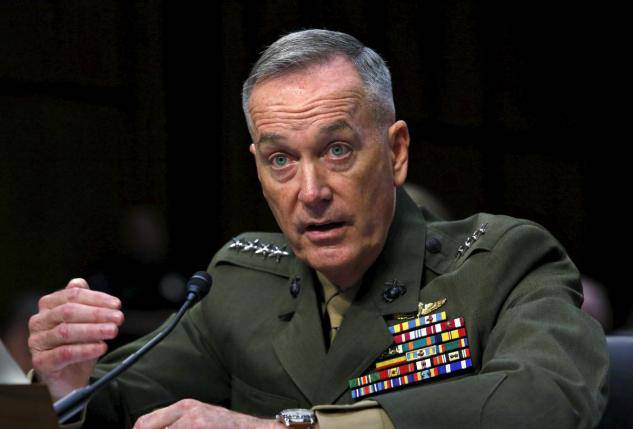 The American general made a statement on the negotiation process between the United States and one of the three Libyan governments after meeting in Brussels with the generals of the North Atlantic Alliance. According to Dunford, the help of military advisers to the soldiers of the Libyan army will help defeat the militants of the so-called "Islamic state". Reports the American edition about it
The Washington Post
.
In addition, Dunford told reporters that if the US military mission goes to Libya, it will be long-term. At the same time, he added that "many military representatives of the countries of the North Atlantic Alliance have expressed interest in joining the mission." The mission, according to the American general, is to assist in the training of the Libyan military, supporting the above-mentioned Libyan government.