The press service of the Western Military District issued a report that the interceptor pilots of the regional air bases had worked to cover the state border of the Russian Federation. The report says that the maneuvers were attended by fighter aircraft of the airbases of the Kursk and Tver regions.
The district press service notes that the group entry call for the turn was worked out as part of the joint unit when escorting conditional violating air borders of Russia. The duty forces of the Su-27 and MiG-29SMT fighter-interceptors carried out sorties from home-based airfields after receiving a signal that the safe area was violated at the borders of the Russian Federation.
From the message
agencies
:
During the standard time additional air reconnaissance was conducted and intruder aircraft were discovered. Through open international communication channels, they were given information about the inadmissibility of crossing the state border. After practicing the capture of the target in the escort ring, the combined composition of the duty personnel escorted the conditional intruder to neutral airspace.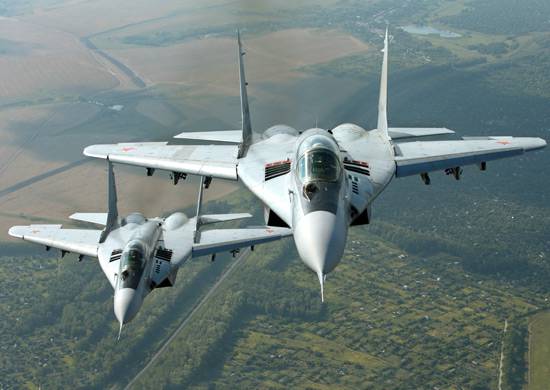 The submission says that the role of intruder planes was played by the MiG-31BM, which took off from an airfield in the Tver region. In total, 15 aircraft of the air units of the Western Military District were involved in the training maneuvers.