In Austria, for the first time, the DART-450 training turboprop aircraft built by Diamond Aircraft Industries took off.
bmpd
with reference to the press service of the company.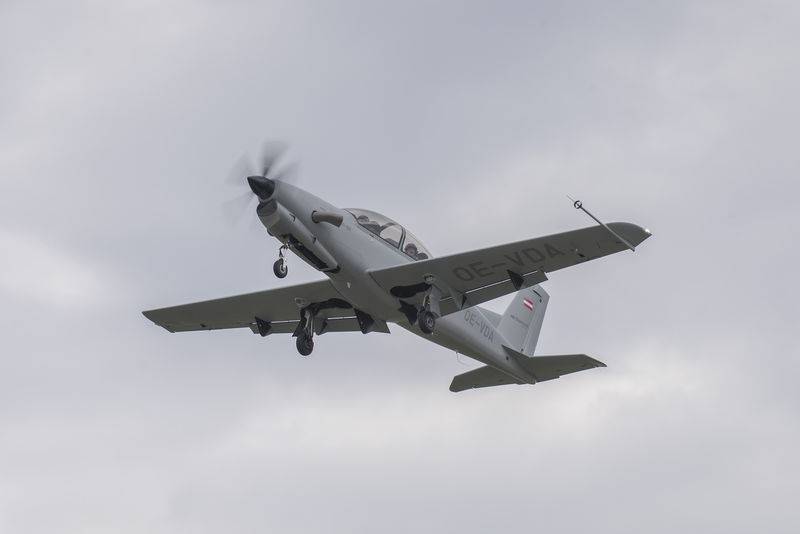 "The DART-450 has a fully all-composite design and is equipped with the new AI-450C turboprop engine with take-off power 500 hp. the joint development of the Ukrainian companies GP Ivchenko-Progress and Motor Sich JSC (Zaporizhia), with a five-bladed propeller MT, "- said in a statement.
"The double tandem cabin is equipped with a Garmin avionics complex and a lateral control knob (a standard central knob can be installed according to the customer's request). Reserved space for installation under the fuselage gyro-stabilized electron-optical surveillance system, under the wings can be installed two nodes external suspension, "- noted in the publication.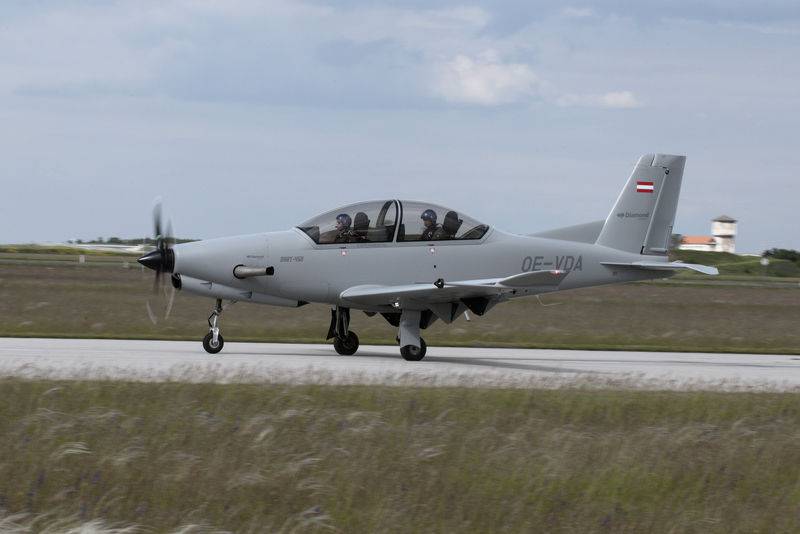 According to the information, "the empty weight of the DART-450 is, depending on the variant, from 1150 to 1330 kg, the maximum take-off weight is 2300 kg, the length of the aircraft is 10,75 m, the wingspan is 11,74 m, the height is 3,38 m, the maximum speed is 250 nodes (465 km / h), the ceiling - 7100 m ".