The Reuters news agency reports on the battles of the Libyan army against ISIL militants. In this case, the Libyan army called actually scattered groups of armed persons who support the cabinet of ministers of Libya, recognized by the United Nations. In the material
Reuters
It is said that the Libyan armed forces inflicted several blows on the positions of the igilovtsevs in the Sirta area, closely pressing the militants to the city line.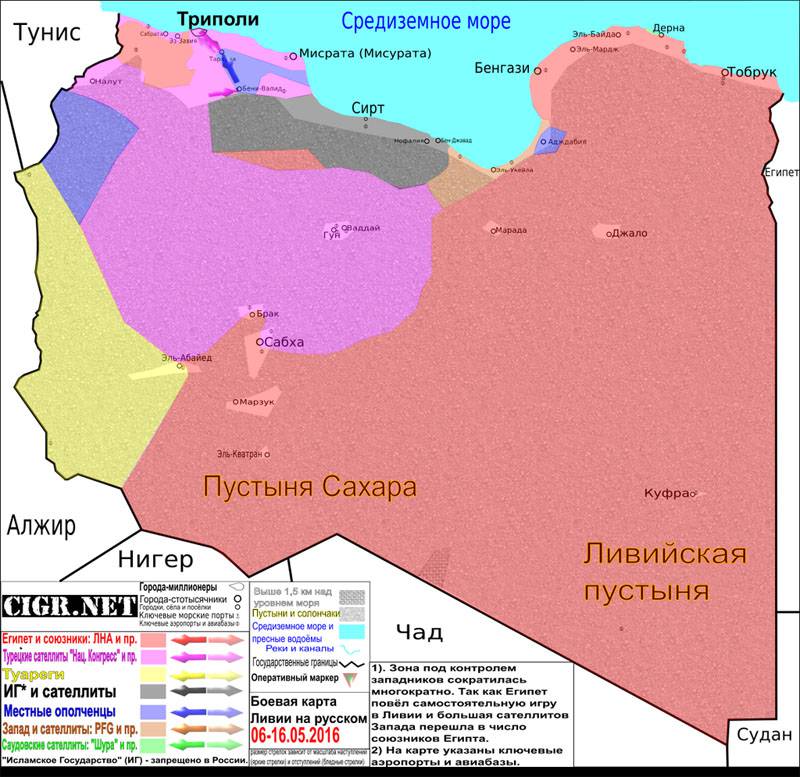 It should be noted that the Libyan Sirte (aka Surt) has recently been under the control of terrorists from the so-called "Islamic State". A significant part of the territory adjacent to the city, came under the control of the Libyan "army". In particular, over the past few days, ISIS militants have been driven out of two villages that are suburban for Sirte.
Washington has already announced that they are ready to supply the Libyan "army" with the necessary
weapon
to counter the militants LIH. At the same time, the US administration, to all appearances, does not care much about the fact that the Libyan "army" today is such that its "servicemen" are able to change their opinion about the support of the "government" at any moment. Thus, it is known from news agencies reports that several "army" detachments have already joined the igilovtsy, along with the available weapons and ammunition. Or is this the Washington plan? ..