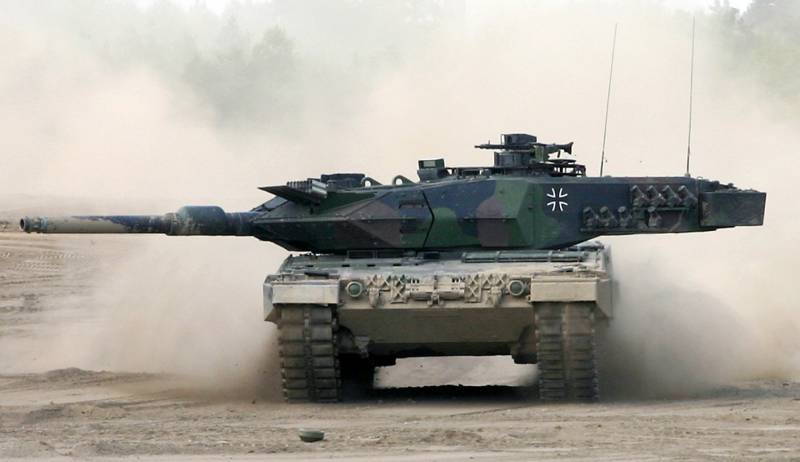 Last week, six NATO nations met in a two-day Strong Europe Tank Challenge (Tank challenge of a strong Europe), in which the best crews participated, performing a series of exercises related to techniques and methods of conducting modern warfare.
These competitions, which ended on Thursday in German Grafenvera, were the first of their kind since 1991. Their goal was to build a "military partnership," as well as to demonstrate the capabilities of NATO countries to work together, the US Army said in a statement.
Germany won the first place at these competitions. In the second and third place were Denmark and Poland.
These contests, organized jointly by the American ground forces in Europe and the German Bundeswehr, became a reminder of the Cold War and the tacit admission that NATO needs well-trained non-nuclear forces in case of war with emboldened Russia.
"We need to continue combat training; time and money must be spent on training and education so that we have the best deterrent forces, "Lieutenant-General Ben Hodges told the Stars and Stripes publication of the United States ground forces in Europe.
The Pentagon announced a fourfold increase in 2017 for the European Security Initiative and made it clear that the United States would soon introduce additional troops into the region on a rotational basis in order to deter possible Russian aggression.
"This international tank competition is an integral part of a series of events that will help in improving our skills," Hodges added.
In general, seven tank platoons participated in the contest. Denmark, Germany, Italy, Slovenia and Poland fielded one platoon, and the United States two. Each platoon had four tanks with crews of four. Germany took the gold on the Leopard 2A tanks, and the US ground forces, with their M1A2 Abrams, were not among the winners.
During the competition, tankers overcame an obstacle course with 13 different lines, competed in shooting and driving. The units received points for each line in an attempt to score the maximum number of 1 000 points.
These competitions can be the beginning of a new tradition for the United States and their European allies, but Russia has long been holding the so-called tank biathlon. At the Russian competitions, the participants show the ballet of armored vehicles, and these competitions are very popular among civilians.
Last summer, Russia defeated 16 from the rest of the participating countries during the third tank biathlon. True, not a single Western country participated in these contests.