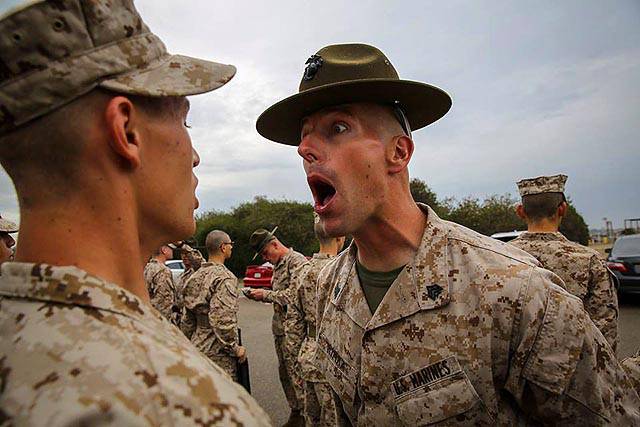 "Wow," said the wife, "
these
completely gone crazy. They appointed a gay war minister. Now the American army will have to buy cosmetics. Imagine: "Forward, attack!" - "Chichas, chichas, just tint." Remember my word, it will end with the judge from some state of Kentucky allowing bestiality and marriage between people and animals ... I didn't think that this would be the end of the world! "
This is about the appointment of a prominent leader of the homosexual community, Eric Fanning, as US Army Secretary. Indeed, the prospects are uncertain. Let's think about it.
On the one hand, it will be an army, undoubtedly, very well-groomed. It will smell good. Perhaps even from the army they will try to remove all foul-smelling substances or make some aromatic additives to them. For example, the machine gun shot - it smelled of roses, the gun palnula - with vanilla cookies. And the grenades to choose from: with the smell of raspberry or strawberry. In general, cosmetic companies have a reason to fuss ... Perhaps any shot will be perceived as a kind of symbolic act. For example, they will clap their hands. Or rocket launch. "Oh, it's so sexy!" And the like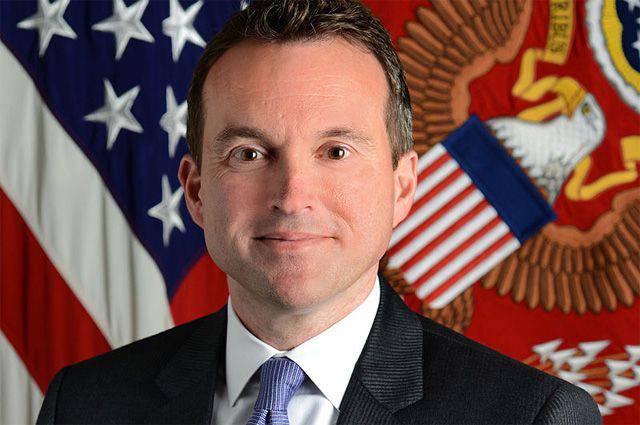 Eric Fanning. © / Photo: Boundless llc / wikipedia.org
Changes should also include military uniforms. For example, "combat thongs" and "thongs for parachuting" (with a margin). Ryushechki in the harsh military conditions, of course, will be prohibited, but a modest embroidery on shorts, no doubt, would be welcome. Some costumes in which Valery Leontyev performed (with a writer) can be recommended for commanding staff. Perhaps the clothes will be used feathers ... The Scottish allies may borrow skirt. It may be recognized that it is more convenient for tankers in a skirt, but not for pilots (blowing them up), and the skirt will become an attribute of a separate kind of troops.
Expand and greatly enriched range of emotions. For example, among the military personnel it will be customary to demonstrate not joy, but delight ("amazingly!" And loudly, "ha-ha-ha"). Negative emotions also change. For example, the commander approaches the subordinate: "Oh, you are intolerable ... Here you, here you" (hits the fan with a hand). Etc.
It began innocently.
Until recently, homosexuals were treated strictly in the US Army. Since 1993, the Don`t ask, don`t tell law has been in force, according to which the military is strictly forbidden to serve homosexuals of both sexes. The law required the command to find out the orientation of military personnel, and in case of deviations, dismiss and deprive them of all privileges.
Previous US Secretary of Defense Chuck Hagel was extremely conservative with regard to sex minorities and constantly advocated traditional values ​​in the army. He initiated special investigations and subsequent purges of military units from homosexuals, perverts and people with deviant psyche. However, in 2015, Hagel's powers ended, and the new Secretary of Defense, Ashton Carter, authorized the recruitment of people from LGBT communities.
A year ago, the homosexuals in the American army did not rule. But the situation is changing before our eyes. The tendency is that one after another, as if afraid of being late, officials, merchants, show business figures, and now the military, declare their affiliation to the homosexual community, which in its branching and political strength can only be compared with Freemasonry.
Today, the number of homosexuals, transsexuals and lesbians in the US Army is tens of thousands. Americans are inspired to give such people
weapon
in hand. But psychologists, when investigating the behavior of such defenders of the country, are cautious: how will people with non-traditional sexual orientation behave in a combat situation? Psychologists say: "The psyche is unstable. Behavior is difficult to predict. " Maybe anything.
In all this
stories
there is an unexpected twist. The Americans, unwittingly, threw us a new national idea - to save the world from homosexuality. If it was said about the USSR that it sows the red plague, then the USA now sow the blue.
This is not just a national idea, but a world mission. Yes, Russia must save humanity from global madness, degeneration, debauchery and bestiality. We can do it. It is necessary to begin with the moral purification of Russia itself. Perhaps the first step should be the return to the Criminal Code of an article on chastity that existed in the Soviet Union?