The head of the North Atlantic Alliance military committee, General Peter Pavel, during a speech in Brussels, said that NATO is and always will be the most powerful military bloc in the world. To put it mildly, the NATO general made a not quite modest statement, speaking to the chiefs of the general staffs of the armed forces of the countries of the North Atlantic Alliance.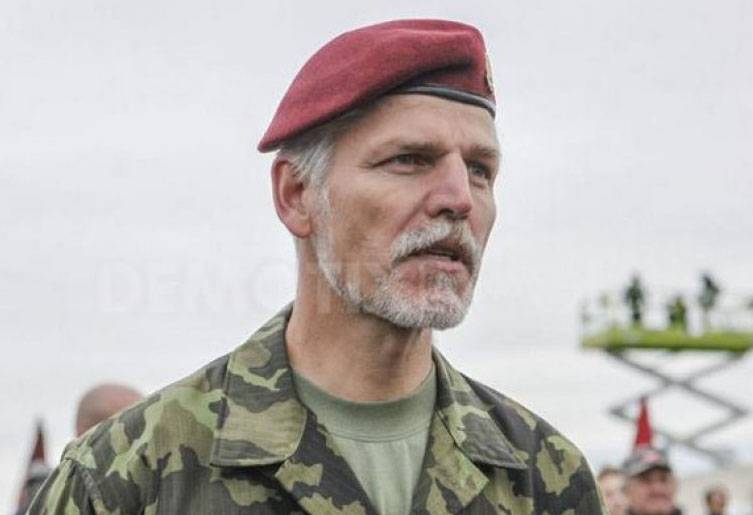 Interfax
quotes General Pavel's statement:
We will strengthen the full range of NATO capabilities to repel current and future threats to the alliance. Our message is clear - NATO is and will remain the most powerful and successful military alliance in the world.
The Russian Foreign Ministry has already commented on a statement by a NATO official, calling it the height of cynicism. From the commentary of the main foreign affairs agency of the country:
Now, in the leadership of the NATO military committee, apparently, the sense of reality and understanding of the causal relationships of the ongoing processes in the field of European security are completely lost.
In turn, NATO said that such a comment from the Russian Foreign Ministry said that the words of General Pavel in Russia were "inaccurately translated."
Meanwhile, the ex-commander-in-chief of NATO forces in Europe, British General Richard Shirreff, published a book that describes "the imminent war between NATO and Russia." Shireff's book says that the military conflict will "flare up" in 2017, when "surrounded Russia from all sides will try to cut through the corridor through southeast Ukraine to the Crimea, and then seize the Baltic States".
"Surrounded Russia" is, apparently, from the same series as "torn to shreds" ...