Speaking at a conference of the United States Naval League, Pentagon chief Ashton Carter put the Russian Federation in first place among all the challenges with which the country is being packed around the world, reports
TASS
.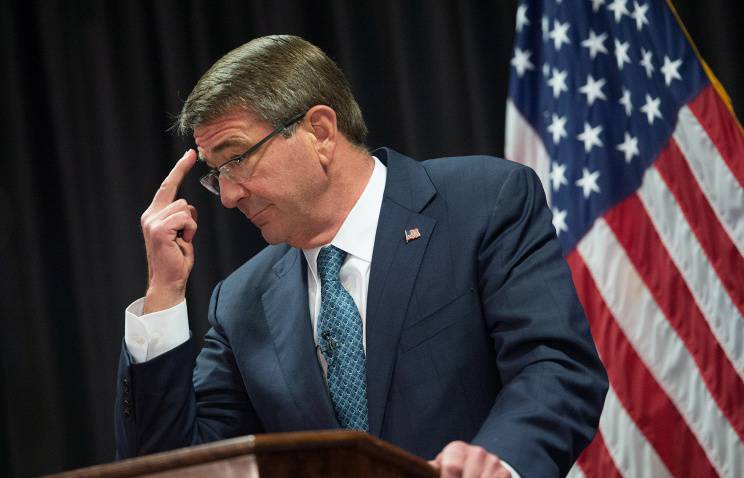 "We now have as many as five major, immediate and developing challenges. First of all, we are opposing the prospect of aggression from Russia, especially in Europe, "
said Carter.
He then referred to "vital changes in the Asia-Pacific region - the most important region for the future of the United States." Here, "the rise of China is in itself a normal phenomenon, but some actions by the PRC, primarily in the South China Sea, cause serious concern to the United States and its allies in the region," he said.
The third task of the Pentagon is "to strengthen the forces of deterrence and defense in the face of the remaining nuclear ambitions and continuing provocations by the DPRK".
"Fourthly, we are restraining Iranian aggression and harmful influence in the Persian Gulf region," Carter noted.
Well, he called the fifth problem for the United States "countering terrorism, including the early defeat of the Islamic State terrorist group."
Carter is also concerned about the successes of Russia and China, "modernizing their armed forces in order to eliminate the technological gap with the United States."