US Assistant Secretary of State Victoria Nuland arrived in Moscow on the eve of the visit. Around 10: 00 in Moscow (today) Nuland, together with representatives of the American Embassy in the Russian capital, went to the building of the Ministry of Foreign Affairs. Nuland is accompanied by US Ambassador to the Russian Federation John Tefft. It is reported that the American side is going to discuss with the Russian the implementation of the Minsk agreements, which were reached in February last year, as well as issues of bilateral relations between Moscow and Washington.
About an hour ago, the representative of the American Embassy in Moscow, Will Stevens, issued a statement made by Victoria Nuland during the talks at the Foreign Ministry. According to Nuland, "in the matter of the implementation of the Minsk agreements it is necessary to press the gas". At the same time, Nuland did not specify exactly who it is time to press the gas to normalize the situation in Ukraine. It seems that it would be better for her to make such a statement during her visit to Kiev, whose representatives still have not actually fulfilled a single commitment taken on 2015 in Minsk in February.
The US Assistant Secretary of State met with Vladislav Surkov, saying that the United States "is not ready to recognize the elections in the Donbas outside the Minsk Agreements."
In addition to meeting with Russian colleagues-diplomats, Ms. Nuland met, as she herself put it, with the "young leaders of Russia".
For this, "young leaders" were invited to the American Center in Moscow.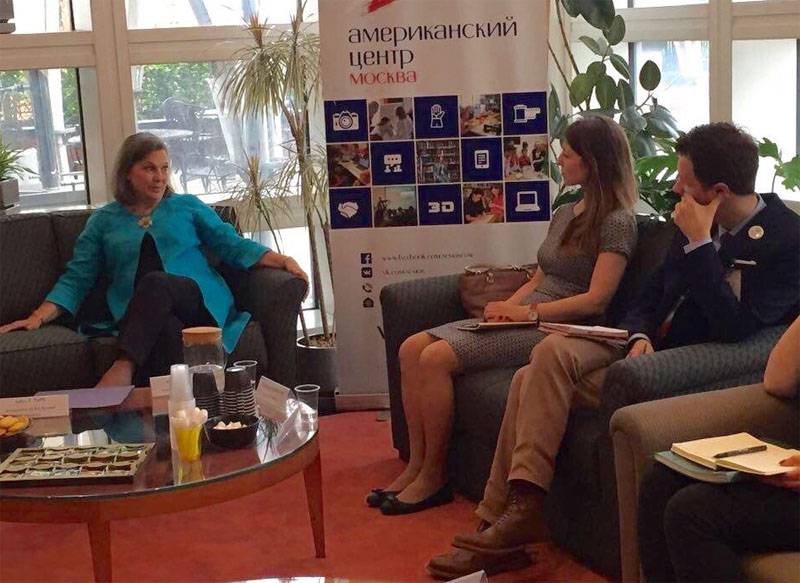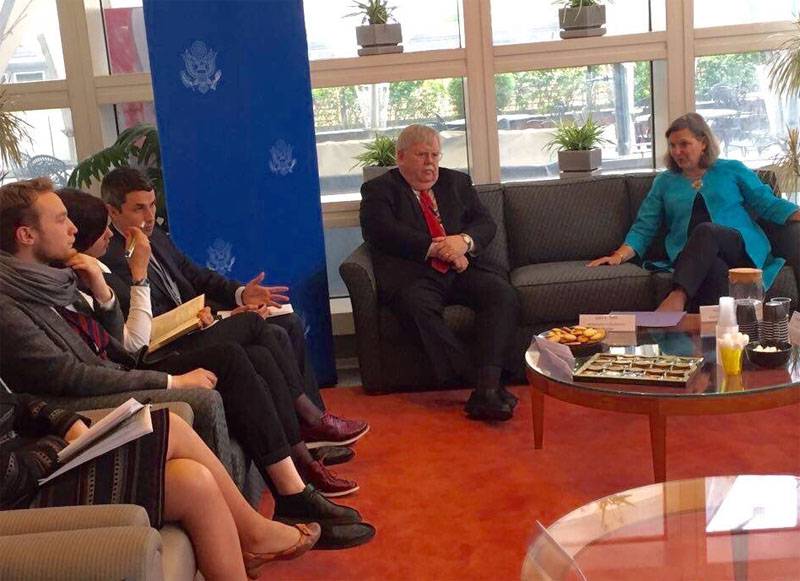 The cookies on the table seemed to hint at the desired result, but the disposable cups made it clear to the "young leaders" that Washington is not yet ready to spend money on them ...