At the meeting in Vienna, the International Support Group for Libya, in which more than 20 countries participated, incl. Russia, decided to resume deliveries to the Libyan government
weapons
to fight the "Islamic State", reports
Kommersant
.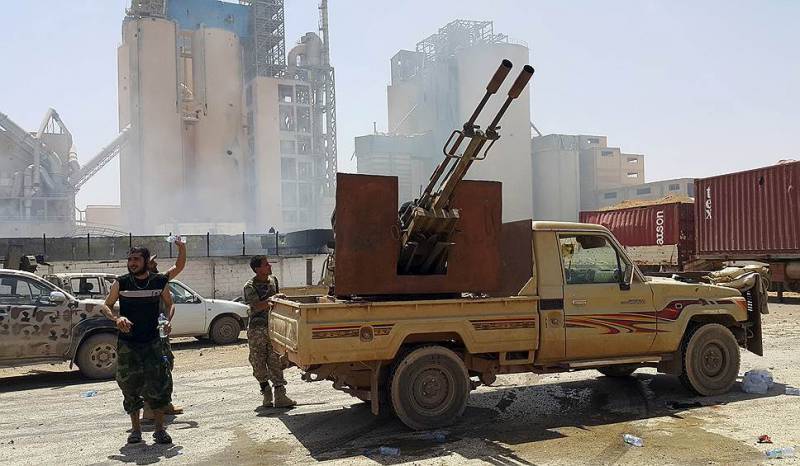 "The meeting of representatives of the five permanent members of the UN Security Council and even more 15 European and regional states held in Vienna on Tuesday took place after Libya, on the verge of collapse, took an important step towards overcoming the dual power. In March, a national unity government headed by Fayez Sarraj, who moved to Tripoli from Tunisia, began work in the country, "the newspaper writes.
The creation of a government created with UN support was announced in February 2016.
"The efforts of the government of national unity to strengthen its power was complicated by the awkward attempts of some Western governments to intervene in the Libyan situation - for example, by sending special forces to the country to support those or other armed groups. Europe faced an urgent need to reconsider its political and anti-terrorism strategy in Libya, "said Mattio Toaldo of the Council of Europe on international affairs.
Secretary of State John Kerry, who chaired the meeting, explained:
"The Government of National Unity has expressed its intention to appeal to the UN sanctions committee on Libya with a request to partially lift the arms and ammunition embargo necessary to combat the groups recognized by the UN as terrorist and to counter the Islamic State throughout the country. We fully support these efforts and at the same time strengthen the UN arms embargo. "
The final statement adopted by the participants of the meeting states that its participants are ready to start supplying weapons to the government of Fayez Sarraj "in response to a request for training and equipment of the presidential guard and proven forces united by a common command".
At the same time, the arms embargo will be maintained - "to prevent weapons from falling into forces that are not under the control of the government of national unity".