The press service of the Ministry of Defense of Russia spreads a message stating that servicemen of the RF Airborne Forces on the territory of Belarus are taking part in a special forces competition for the right to wear the "Valor and skill" badge. Competition events are held in Vitebsk on the basis of the 103-th Guards separate mobile brigade.
It is reported that the practical part of the competition includes the implementation of the landing and gathering at the intended site, the implementation of orienteering activities, making 30-kilometer march.
In addition, the paratroopers will have to conduct combat training and a hand-to-hand fight with the enemy. It is noted that the enemy forces will surpass the forces of paratroopers participating in the special forces competition.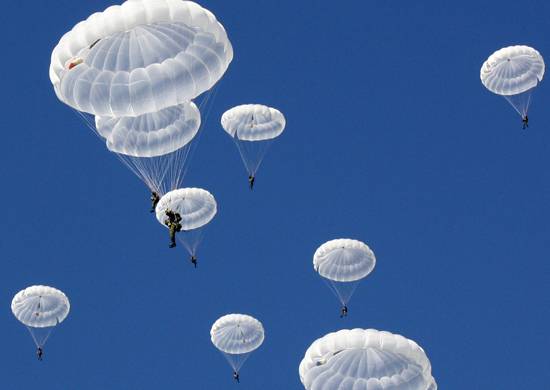 From Russia participate 15 contestants, ready to perform virtually any tasks set by the organizers of the army competition.
From the message
press service of the Ministry of Defense of the Russian Federation
:
The adversarial event will last until May 20 2016. The participation of 15 servicemen of the Russian Airborne Troops in testing is carried out on the basis of the agreements reached with the Belarusian side and in accordance with the plan of the international activities of the Ministry of Defense of Russia.