Turkish prosecutors demanded a life sentence for the Greek pilot Thanos Grivas, who, according to law enforcement officers in 1996, shot down the F-16 of the Turkish Air Force over the Aegean Sea, reports
RIA News
message of the newspaper Hurriyet.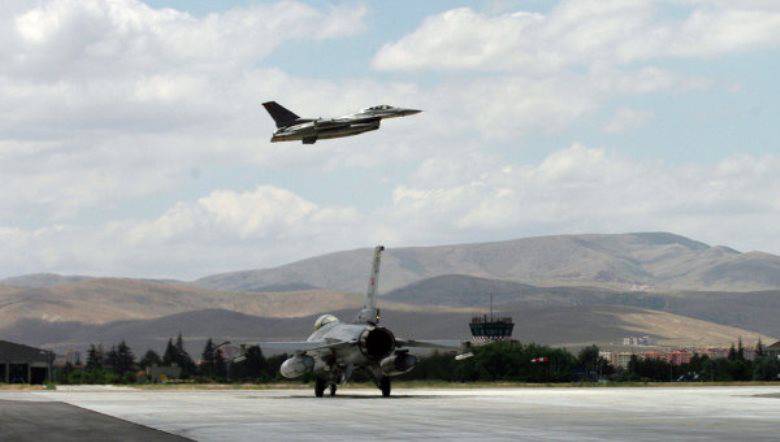 Earlier, Athenian media reported a letter sent by Ankara to the Greek Supreme Court (Areopagus), which proposed "initiating a lawsuit to punish Grivas and damages in the amount of one million euros".
The Turkish Prosecutor's Office claims that "October 8 X-NUMX of the F-1996 of the Turkish Air Force, which was making a training flight over the Aegean Sea south of Chios, was shot down by a Mirage 16 Greek plane, which killed Commander Nail Erdoогan, the second F 2000 Osman Chichekli managed to eject. "
"According to the radar and the records of the pilots' talks, it was established that the fighter caught fire in the air. In his testimony, Colonel Chichekli said that they were shot down by a rocket fired from one of the Greek planes in international airspace, "the document says.
Grivas was accused in absentia of "premeditated murder, actions directed against the independence of the state and the destruction of the aircraft."
As the lawyer of the children of the deceased pilot noted, "the trial of the Greek pilot will take place in Turkey if Athens takes measures in accordance with the legal assistance agreement with Greece".
The Greek side denies the fact of the destruction of the aircraft. In Athens, they claim that the Turkish pilot reported a loss of control and intention to leave the car. By the way, the surviving pilot "was rescued by the courts within the responsibility zone of Greece," which once again confirms the violation by the Turkish fighter of the country's airspace.