Two frigates "Cheetah-3.9", built for Vietnam Zelenodolsk plant them. Gorky, will be sent to the customer in August and September 2016 g, reports
MIC
With reference to the director of the enterprise Renata Mistakhova.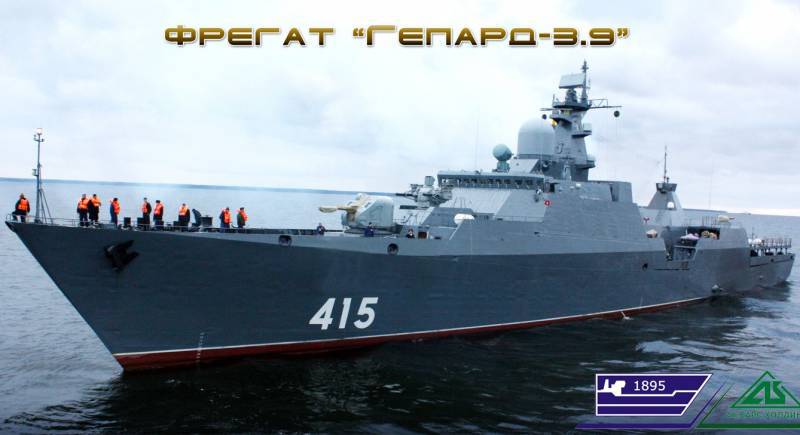 "We are currently building two ships for Vietnam, one was launched, the second 25 of May will be launched. Well, in August-September, sending both ships, one in August, the second in September, "Mistahov told reporters.
According to him, "the plant now has a certain load up to 2018 of the year". "Now he is generally loaded on 65 percent," - added the director.
The company recalled that the first 2 frigate of the Vietnamese Navy received in 2011 g. Then, in 2012 g, a contract was signed for the construction of another pair of ships. They were laid in the autumn of 2013.
Earlier it was reported that Vietnam soon intends to order two additional ships of the same type.
The frigates "Cheetah-3.9" are built at the factory with 1990 g, their displacement is 1,5 thousand tons, equipped with artillery, anti-submarine and anti-aircraft
weapons
, as well as anti-ship missiles.
Help the press service of the plant:
"The watch ship of the 11661 project" Cheetah - 3.9 "is able to solve a wide range of tasks independently and as part of a tactical group.

In a conflict situation: the fight against air, surface and underwater adversary; execution of escort operations; maintenance of sentinel service; assault fire support; setting minefields.

In peacetime: guarding and patrolling the maritime state border and economic zone;
support of marine operations; demonstration of the flag in areas of public interest. "