Military tests of the Typhoon armored car should begin in the Airborne Troops at the end of the 2016.
RIA News
message commander Vladimir Shamanov.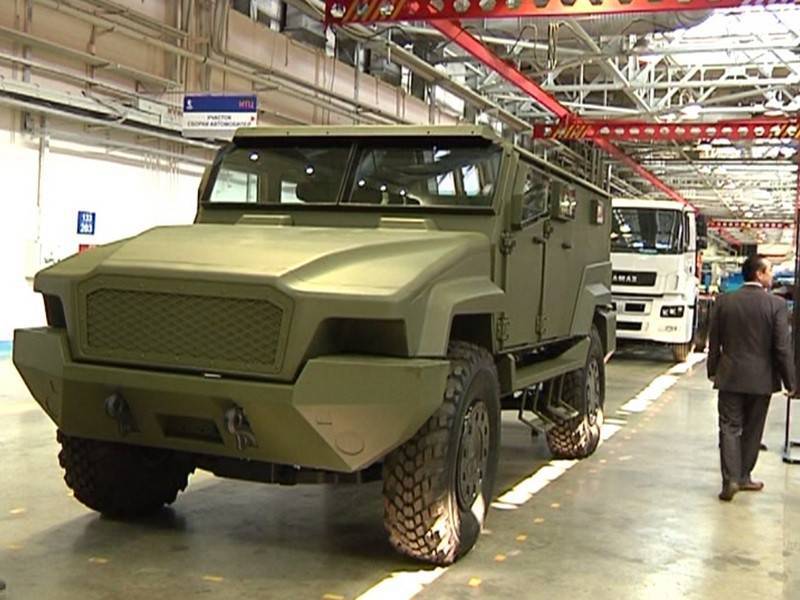 "At KAMAZ, assembly of the wheel segment of military equipment began - four-wheel vehicles with the fifth degree of protection Typhoon. By the end of the year we plan to get the prototypes in order to proceed to the military trials ",
said the colonel-general after the military council of the leadership of the airborne forces.
It is reported that at present, on the basis of the Ryazan School, an airborne command staff gathering is held, which is devoted to questions of the summer period of study.
The agency recalls that at the beginning of the month Shamanov stated that "the creation of a four-wheel combat vehicle Typhoon for reconnaissance and special airborne units and special operations forces entered the stage of design documentation and production of the first prototype."