Information resource
AMN
with reference to its own sources, writes that the Syrian army defeated the militants of the so-called "Islamic state" in the Tal-Sawan height in the east of Homs province. In this part of the province are concentrated the largest gas fields of the SAR, which for some time were under the control of ISIS militants.
The material says that units of the 18th
tank
Army divisions of the Syrian Arab Republic took control of a strategically important area in the Al-Shaar area with the support of the Desert Falcons pro-government group. If you believe the source of AMN, then assistance in the operation to eliminate a large group of ISIS militants was carried out by Russian military personnel (marines and military advisers).
It should be noted that the militants captured a strategically important height in the specified area about three weeks ago. The counterattack of the Syrian government army allowed not only to dislodge the militants from the site on Tal-Sawan, but also to take control of several villages in the east of Homs province.
Meanwhile, the Syrian government army is making efforts to stop the flow of militants
weapons
and ammunition. Thus, the channel of such supplies was closed in the province of Suweida. It is reported by the news agency
SANA
. In the car, which was moving towards the positions of militants, about 200 kg of explosives, 32 mines of American and Israeli production, as well as anti-tank systems TOW and a lot of ammunition for small arms were found.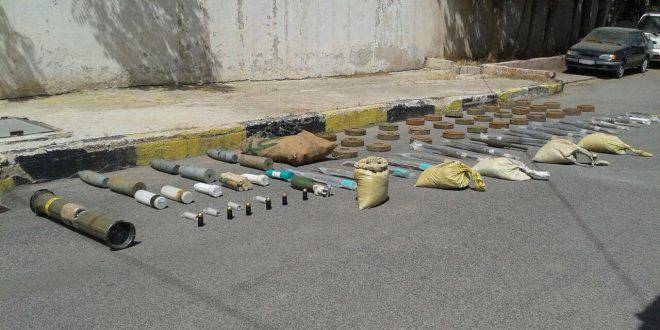 The province of Suwayda borders Jordan.