The command of the Lithuanian army continues to publish data on non-combat losses among conscripts. Earlier it was reported that two Lithuanian recruits were injured during the exercises using an anti-tank grenade launcher, another one had been bitten by ticks while he and his co-workers were sleeping in a tent "without a bottom". On the eve it became known about the death of the Lithuanian draftee Martinas Yurkus (Yurkus).
Today there is information about hospitalization of two more Lithuanian "conscripts" to the infectious disease ward of a hospital in Kaunas.
Co-workers of the deceased private (
junior private
- the title for recruits in Lithuania) Yurkus was told to the Lithuanian media that many conscripts are seeking medical help in identifying the symptoms of some infectious disease. However, the military unit "does not respond properly." The portal Delfi, without mentioning the names of one of their servicemen serving in conscription, quotes him that the command and the doctors of the military unit do not respond to the recruits' complaints in a timely manner.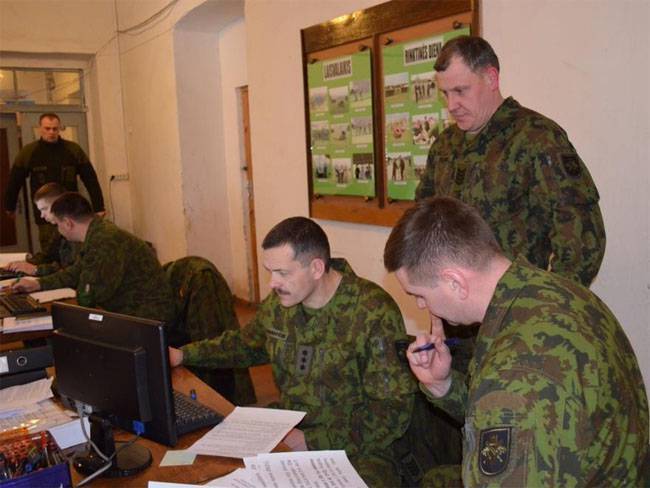 The late Martynas Yurkus was barely 21 a year old. On Sunday, he addressed medical doctors with a complaint of high fever. A few hours later he was taken to the emergency room in Jonava. The doctors noted a sharp deterioration in the health of the soldier and decided to send him to Kaunas. In the local infectious disease ward of the hospital, the soldier died.
Interlocutor
Delphi
from among the recruits:
In our medical center there are many flaws. There is almost no medicine, there is one for the treatment of infections, but they are treated for everything. Doctors are inattentive. I complained of a headache, body aches. They answered me: well, it comes tomorrow - they put a stamp, without even listening, without examining.
And this is a statement of a woman whose relative is serving in conscription in the same part where Martynas Yurkus was serving:
I am surprised by the words of the representatives of the Ministry of Defense that everything is in order. I do not want a second death. As I understood, recruits do not say that they are sick, because they are punished for this, so they all portray heroes.