The Ministry of Internal Affairs of the Russian Federation announced a tender for the development of a 5,5 mm machine gun for special operations, incl. in the conditions of the city and the enclosed space, transmits
Lenta.ru report
.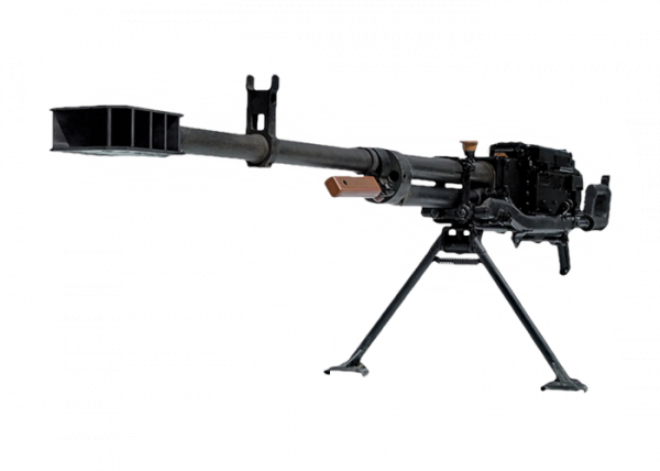 Machine gun CORD caliber 12,7 mm
The cost of OCD ("Turner-2") is defined in 25 mln. Rub.
Weapon
, received the designation "Cord-5,45", "will have a combined power supply (tape and store), interchangeable trunks of various lengths, light weight and dimensions: the length with folded butt without flame arrester should not exceed 900 mm with a long barrel and 750 mm - with a short , the weight without a magazine / tape is no more than 7 kg, "results in the publication of information from the state procurement site.
The machine gun must have a rate of fire of 800-900 rds / min. "Cartridges, new 60 cartridges for ammunition, as well as existing AK-74 automatic rifles and RPK-74 machine guns for 30 and 45 cartridges will be used for power supply. New stores will also be able to be used with AK-74 assault rifles and RPK-74 machine guns, "the publication says.
According to an expert in the field of weapons, Maxim Popenker, "the goal of the development is to create weapons for special forces, better suited for fighting in urban conditions and assault actions in the premises than machine guns like PKM and Pecheneg."
"Turner" is less overall, lighter, more maneuverable - especially during indoor operations. It allows you to create a greater density of fire, while significantly reducing the likelihood of excesses, accidental defeats, which are possible when using a PC with a more powerful cartridge, at least it will not pierce the walls ",
The expert explained.
The publication clarifies that "development on the" Turner "was previously conducted by the design bureau of the Kovrov plant named after Degtyarev, which is likely to become a performer on a new tender."
It is assumed that a prototype weapon will appear by the end of this year, and the tests should be completed in 2017.