Last night, the Ukrainian security forces subjected the city of Dokuchaevsk to massive shelling. The shelling resulted in significant damage to urban infrastructure, including agricultural facilities. Thus, as a result of mortar shelling, one city elevator was destroyed and another half-destroyed, several garages and two units of agricultural equipment used for spring field work were also destroyed.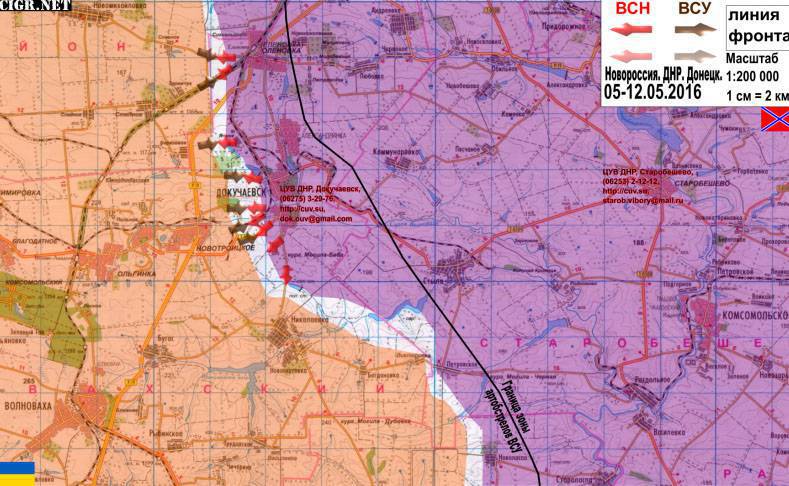 EMERCOM Dokuchaevsk officials report that more than 150 tons of grain are under the rubble of destroyed granaries. If the weather worsens, and the grain does not have time to export to other granaries, it will start to deteriorate, and there will be problems with providing citizens with bread. Apparently, it was precisely this goal that the Ukrainian security forces pursued, striking dokuchaevsky elevators. This, by the way, is reminiscent of the actions of the Nazis, who fired at granaries of Leningrad in order to provoke a famine in the besieged city.
The situation with the shelling of Dokuchaevsk Ukrainian security officials commented on the representative of the DNI in the Contact Group Denis Pushilin (quote
DAN
):
There are absolutely unacceptable situations when civilians are subjected to shelling, as was the case at the Yelenovka checkpoint (27 on April 2016) or journalists, as happened the other day at a checkpoint near Yasinovataya. Not to mention the shelling of peaceful cities, such as today's shelling of Dokuchaevsk, where private buildings were damaged, and there are traces of prohibited weapons with 120 mm caliber. And this is not an accident, it is the systemic actions of the Ukrainian security forces. In my opinion, the cause of the escalation of the conflict is the absence of political decisions, without which the achievement of peace is simply impossible. Such a dynamic is no longer a concern, but a very real and well-founded concern.