Polish politicians and users of social networks criticized the ex-glory of the Polish Foreign Ministry Radoslav Sikorski for what he called Defense Minister Anthony Matserevich a "freak", reports
RIA News
.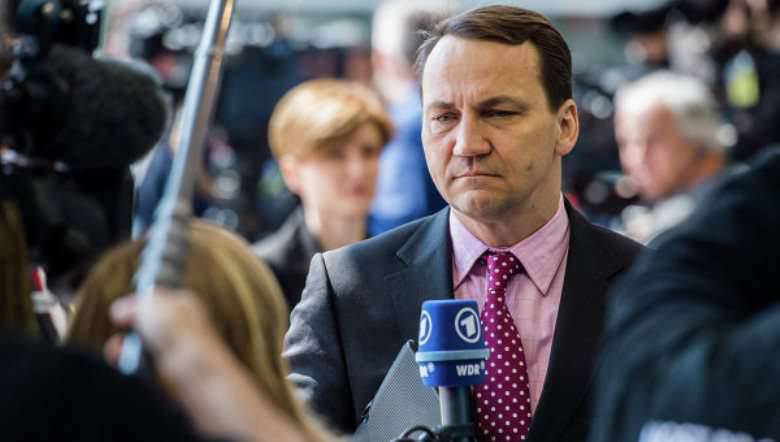 Radoslaw Sikorsky
The reason for the scandalous statement was the performance of Matserevich in the Sejm.
"What has Poland done to you that you left it so vulnerable? What should have happened in the armed forces, what should have happened in your head, so that when everything indicates that the worst conflict is approaching, the greatest danger, the greatest threat to our country, you declared security from the Russian side, and the Minister Foreign Affairs (Sikorsky) in your government claimed that Russia will soon become a member of NATO, "
said the head of the Ministry of Defense.
Sikorsky answered him on Twitter:
"Mr. Defense Minister, Antek, freak, give a quote when I allegedly said that" Russia will soon become a member of NATO. ""
This message was the beginning of the scandal - most users condemned him, and even sent an article from 2010 g: "Sikorski: Russia should be in NATO."
"Later, the official representative of the Ministry of Defense of Poland, Bartholomew Mischewicz, joined the discussion, explaining that Matserevich did not quote the words of Sikorski, but only conveyed their meaning. In response, the former head of the Polish Foreign Ministry said that there is a big difference between the words "Russia may be a candidate for NATO" and "Russia will soon become a member of NATO", "the article says.
Condemned Sikorski and the speaker of the Polish Senate Stanislav Karchevsky: "He should not be so expressed. This is simply rudeness, he has compromised himself by writing to the constitutional minister. "
As for Matserevich himself, he called the ex-minister "impudent" and "one of the biggest pests of political change in Poland, with whom there is nothing to talk about."