In an interview with a German magazine
Focus
Latvian Prime Minister Maris Kuchinskis told about the purpose for which Riga decided to build a wall on the border with the Russian Federation. According to Kuchinskis, Latvia erects the wall due to the "increasing danger of the influx of refugees into the EU from the territory of Russia". Such a statement was made by the Prime Minister of the country to which African and Asian refugees are sent on a legal basis (on the basis of a special quota directive) to the European commissioners who are in Brussels.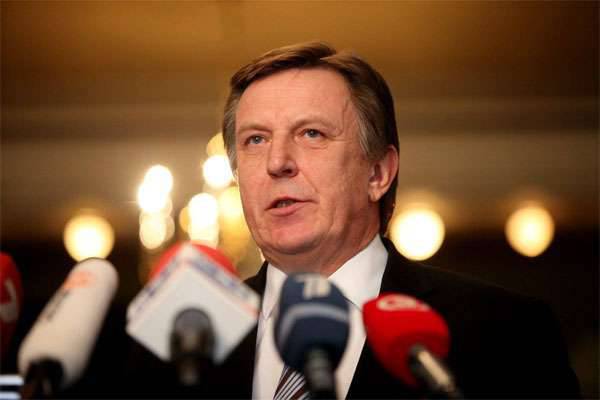 Kuchinskis declares that Latvia cares about strengthening the external borders of the European Union, and therefore "erects a reliable barrier against illegal immigrants who can make a real invasion of the EU countries from the territory of Russia". The Latvian Prime Minister is convinced that "this is a top priority" for all Baltic countries.
At the same time, the head of the Latvian government declared that "in some way, 60 had already become illegal in the territory of Latvia". During the interview, a German journalist commented on this statement from Kuchinskis, noting that 60 refugees could hardly be called an "invasion". But Kuchinskis was in shock and declared that "this is only the beginning of the migration crisis." Why Kuchinskis in this case did not become the initiator of the construction of borders by the Baltic States with the EU countries, because the main flow of refugees comes from there, the journalist of the Focus edition did not find out from the Prime Minister of Latvia.