Latvia announced Monday that it was approaching its maritime borders of Russian warships and IL-76, reports
Look
with reference to the Ministry of Defense of the Republic.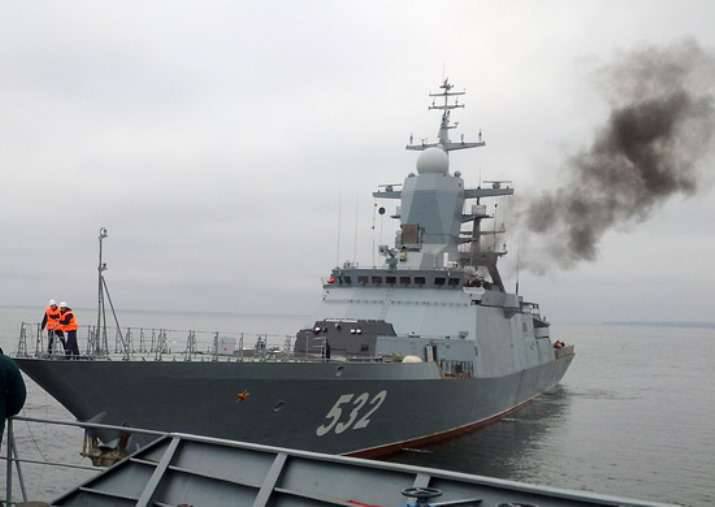 "In the exclusive economic zone of Latvia, four nautical miles from the NAF territorial waters on Monday identified the frigate of the Russian Naval Forces" Boiky "of the class" Steregushchy ""
- said in a release.
In addition, on weekends "
patrol airplanes over the neutral waters of the Baltic Sea near the republic's outer maritime border also identified the Russian Air Force Il-76 aircraft, and in the 12 nautical miles from the territorial waters, the Bira-class Irgiz ship was noticed.
Well, on Friday, according to the Latvian authorities, the Russian reconnaissance ship "Zhigulevsk GS-8" of the "Mountaineer" class was spotted 19 miles away from the border. "
The newspaper reminds that recently the Russian ambassador to Riga, Alexander Veshnyakov, said in an interview with the Latvian publication that "in Latvia and several other Western countries, there is a deliberate demonization of the Russian Federation, the purpose of which is to weaken Moscow." For this, according to him, any means are used "including outright propaganda." As an example, the diplomat cited the film BBC "Third World. In the command post, in which the directors modeled a situation in which "aggressive Russia attacks Latvia."