Is the production of products related to weapons, the prerogative of the large defense industry enterprises? Does the modern small private business have the opportunity to at least get to the production of funds that can be useful in the military environment, withstanding competition with the giants? The answer to this question is directly related to how successful private small-business logistics is. Are there any lines at which small businesses look very competitive?
One of the positive examples of small business development in the considered environment is the business of producing
armory
accessories. We are talking about pouches, belts, knapsacks, cases for weapons, etc. The Izhevsk company Zastava, founded not so long ago, in 2008, is successfully working in this direction.
One of the most sought-after niches is the production of covers for various types of small arms. In particular, the "Doll" weapon covers are found in great demand. They are designed to carry automatic weapons with a folding butt and various versions of civilian weapons made on their base:
AKC machines,
AKMS machines,
automatic machines AKS74,
machines AK74M,
AK101, AK103 machines,
rifled carbines "Saiga-MK" caliber 7,62 and 5,56 mm,
smooth-bore carbines "Saiga-410K" isp. 01, 02,
air rifles "Junker-3", "Juncker-5".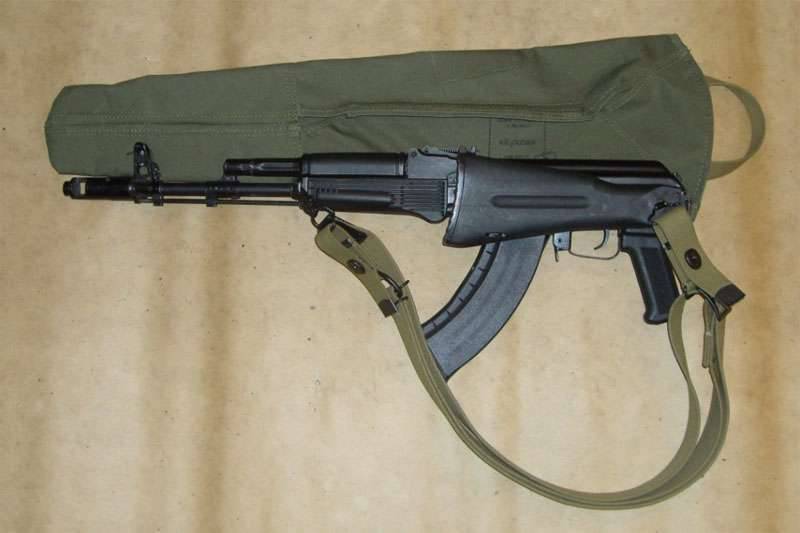 Weapon covers "Doll" are made of a special material - cotton
aviation
tarpaulin (visitor), actively used, for example, for the manufacture of tourist equipment. The famous Soviet airborne assault pack RD-50 was made of the same material in the 54s.
One of the main advantages of the material is softness and the absence of a kind of rustling when moving. The main drawback is the need to impregnate to avoid getting wet. On the other hand, the weapon case is made from avizent and dries quickly enough.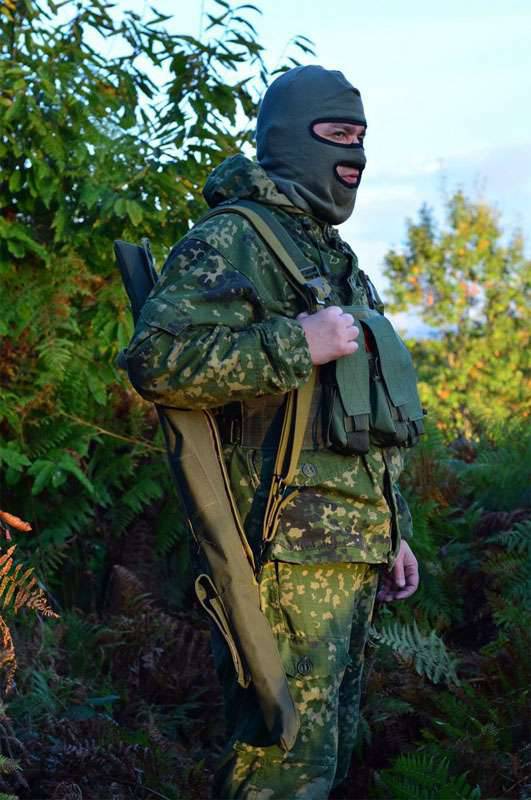 Produces private enterprise and covers for small arms type AK (AKM) - with non-folding butt. This is a modification of the "Doll-N".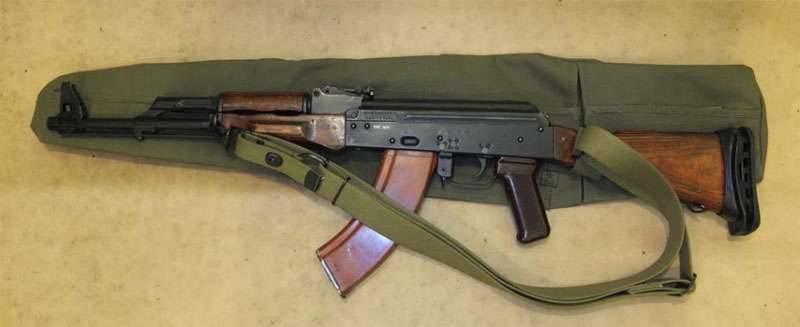 However, it should be noted that the share of small and microbusiness in the modern defense sphere of Russia is negligible in comparison, for example, with a similar share in Germany or the United States.