Lithuania is striving with all its might to bring the expenditure budget for the maintenance of the army to the 2% required by NATO standards. To this end, next year another increase in military spending is planned - by 150 million euros. If such an increase in defense spending occurs, then Vilnius will spend a total of about 0,73 billion euros for the maintenance of the army.
According to the main financial department of the Baltic republic, at the moment defense expenditures amount to 1,48% of GDP. After the growth of the expenditure item on 150 million euros, the total percentage of spending will increase to 1,77%.
However, this is also not enough for NATO, and therefore Lithuania will in the future increase the costs associated with maintaining the army and the infrastructure of the North Atlantic Alliance in order to try to please NATO functionaries and owners.
Lithuanian Defense Minister Juozas Olekas has previously announced that Lithuania plans to reach the level of defense expenditure required by Brussels (2% of GDP) by the end of 2018 of the year.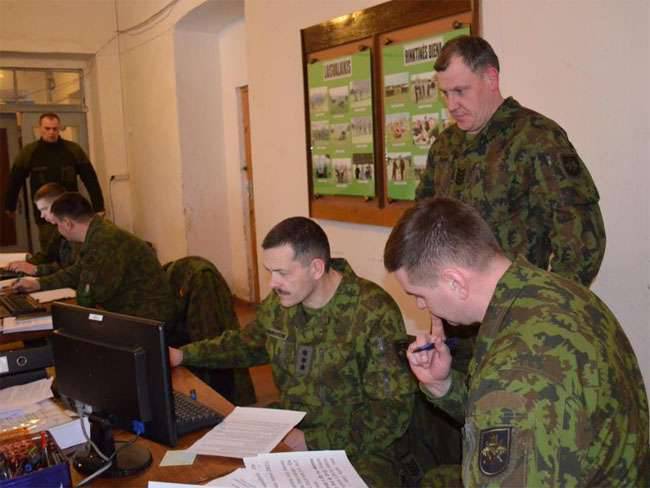 Meanwhile, Lithuania continues to suffer non-combat losses among conscripts. If the other day it was reported that two soldiers serving in conscription were injured as a result of violation of safety standards when firing an anti-tank grenade launcher, and another was sent to the hospital due to numerous tick bites, today the Ministry of Defense of the country distributed the first death among the "conscripts." The soldier died from exacerbation of an infectious disease. At least, that is what they say in the main military department of the republic.
Delphi
cites the statement of the department:
We regret to inform you that Private M.J. died in the Kaunas infectious diseases hospital this morning. (full name is not called - comment. "IN"). The Ministry of Defense and the leadership of the Lithuanian army expresses deep condolences to the relatives of the deceased serviceman.
It is known that ordinary M.Y. He began his 4 service on April of this year.