An American reconnaissance aircraft completed a flight at the Russian border and returned to the UK at Mildenhall base, reports
Look
with reference to Interfax.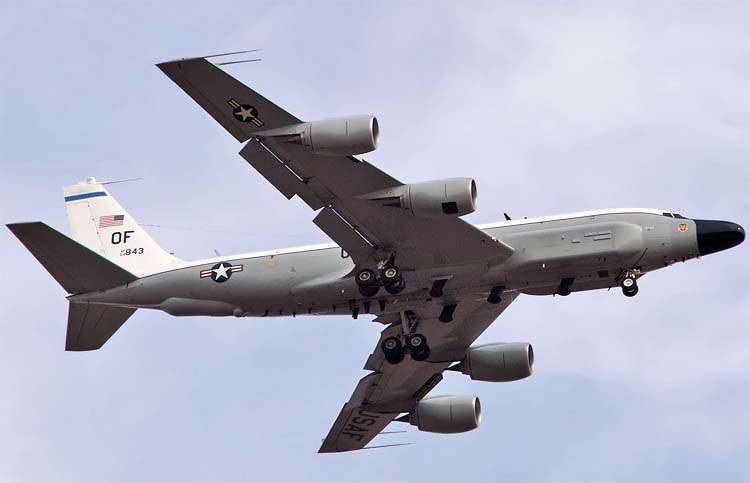 "The reconnaissance aircraft RC-135V with tail number 64-14844 and call sign ELJIN33, spent about an hour performing a mission near the border with the Kaliningrad region in the Baltic," the agency cites a message from one of the Swedish
aviation
portals.
According to the resource, "the Russian Su-27 fighter was raised to intercept a scout."
Before that, the American RC-135V with the number 62-4131 and the call sign TANGY18 approached the Kaliningrad region 13 in May.
Recently, the flights of Americans to the borders of the Russian Federation have become more frequent both in the west and in the east. In all cases, Russian fighters rose to meet them, which, according to American pilots, in some cases acted unprofessionally and "unreasonably risky."
As the representative of the Russian Defense Ministry Konashenkov stated earlier, "this problem of the American Air Force has two solutions: either not to fly near our borders, or to turn on a transponder for automatic identification by our radar means of objective control."