The OSCE mission in Donbass can be replaced by another only by decision of the "Norman Four", reports
RIA News
statement by the representative of the DPR MO Edward Basurin.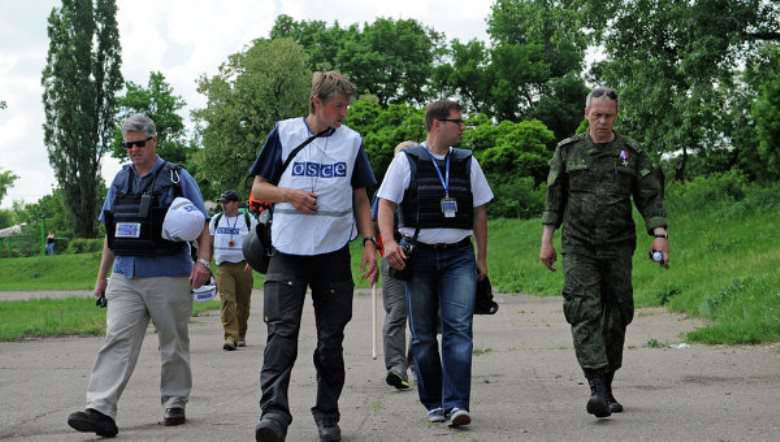 When asked by a journalist, is it possible "to replace an OSCE mission with a mission of an organization entitled to
weapons
", Basurin replied:
"It is unequivocally stated in Minsk that the only organization that exercises control and monitoring here is the OSCE mission. Unless the "Norman Four" reconsiders this issue and decides that some other human rights organization will be present, but for now, this is only an OSCE mission in Minsk. "
On Wednesday, the negotiations took place between the foreign ministers of the Norman Four. Following its results, the Ukrainian minister Klimkin said that "the parties at the meeting agreed that in order to resolve security issues in the Donbass, an" international component "is needed, they could be an OSCE mission."
According to him, at the meeting there was also a discussion about "what could be the mandate of this mission, in particular, can we talk about the armed component".
Earlier in the DPR, they stressed that "the OSCE mission under the statute cannot have armaments", and the issue of an armed mission raised by Kiev is "another way of putting pressure on the OSCE".