An active phase of the counterterrorist operation is underway in Dagestan's Derbent. Militants are blocked in one of the urban five-story building. All civilians from a residential building evacuated. At the moment, the exact number of militants in the five-story building on Sovetskaya Street is unknown. According to some reports, there are two or three of them, they are well armed.
Information Agency
Interfax
, referring to the Dagestan law enforcement officers, reports that the militants are firing off Kalashnikovs and throwing grenades from the windows, trying to prevent the building from being stormed.
The same Interfax reports that since the beginning of the operation at least 12 law enforcement officers have been injured, two more policemen have died.
It is known that at the initial stage of the special operation law enforcement officers from Derbent and district villages were involved in it. According to the local police, the operation is complicated by the fact that the five-story building is surrounded by numerous private households.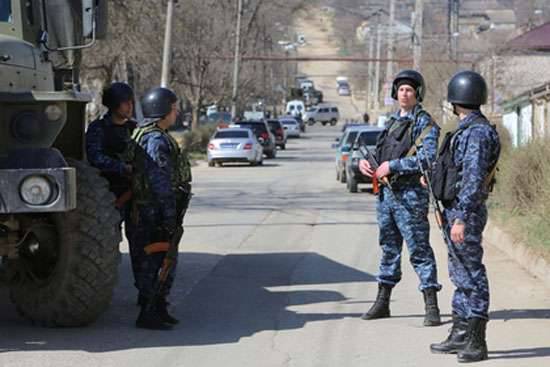 Reports from the Dagestani media reported that the head of the criminal investigation department of Derbent was in the apartment occupied by the militants. According to recent reports, he died.
It is reported that additional police and special forces squads arrive in Derbent. Entrances and exits from the city are blocked by armored vehicles. Police officers say that there may be several more gangs in the city.