In the Polish village of Redzikovo, there was a ceremony of starting the construction of a US missile defense base, in which the US delegation and the Polish leadership took part, reports
RIA News
.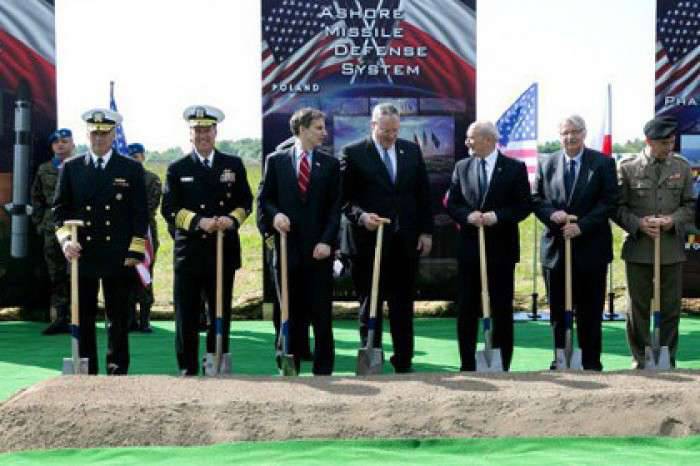 On live television, the participants in the ceremony took shovels (on which they later left their autographs) and symbolically picked up the previously loosened ground, imitating the digging of a pit.
According to the report, "in addition to the Polish leader Andrzej Duda, Foreign Minister Vitold Vashchikovsky, Defense Minister Antoni Matserevich, Head of the National Security Bureau Pavel Solokha, member of the parliamentary people's defense commission Michal Yah, Head of the General Staff of the Polish Army Mechislav Gotsul participated in the ceremony.
The American side was represented by "Deputy Defense Secretary Robert Wark, US Ambassador to Poland Paul Jones, Commander of the US Navy in Europe and Africa, Admiral Mark Ferguson, Director of the Defense Agency of the US Department of Defense James Syring," the publication said.
This base, together with the missile defense base put into operation in Romania, will become part of the so-called "European anti-missile defense shield".
According to the plan, full combat readiness, the Redzukovskaya base should reach 2 in a year.