Following the summit of the USA and 5 of the North European states (Finland, Denmark, Sweden, Norway and Iceland), which was held under the banner of "restraining aggressive Russia", the heads of the states adopted a statement, which noted the need to extend the sanctions pressure on Moscow,
RIA News
White House post.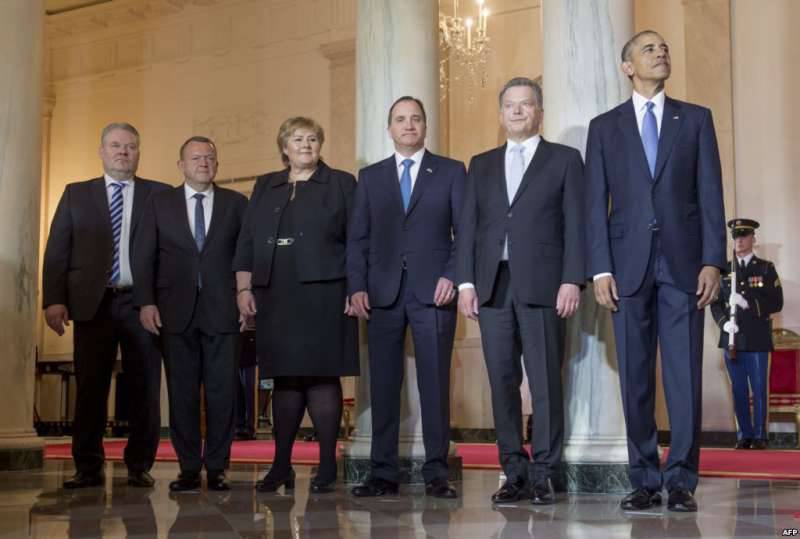 "The United States and the Scandinavian countries reiterate their support for the sovereignty of Ukraine and its territorial integrity within its internationally recognized borders," the statement said.
And further:
"Sanctions against Russia due to its actions in Eastern Ukraine cannot be lifted until Russia fully fulfills its obligations under the Minsk agreements. Our sanctions related to the Crimea should also remain in force until Russia regains this territory under Ukrainian control. "
Earlier, Western media reported that, convening the meeting of the leaders of the North European countries, Barack Obama pursues a well-defined goal - to increase pressure on Russia from the north.