The German counterintelligence service, officially called the Federal Constitutional Protection Service, issued a statement saying that "Russia is suspected of cyber-tracking the Bundestag." The article states that the alleged Russian special services organized a series of cyber attacks on the computers of the networks of the German parliament.
Information Agency
Reuters
cites the statement of the head of the German counterintelligence Hans-Georg Maassen:
The hacking was carried out by a hacker group known to us as Sofacy. (...) The cyber attacks of the Russian special services have become part of international operations of a serious scale. These operations are aimed at obtaining strategic information. We have evidence that the duration of individual operations is up to 11 years.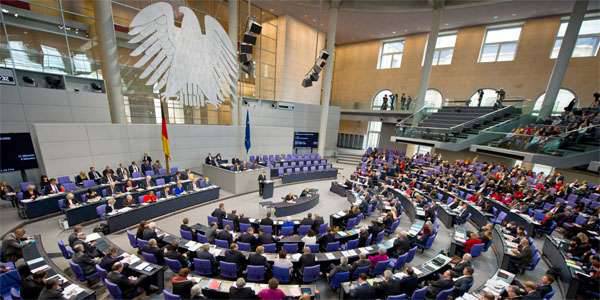 Maassen did not provide any evidence of the involvement of Russian intelligence services in hacker attacks on the Bundestag computer network. Apparently, everything is in the style of American logic: "We have evidence, but we cannot show them to you, since they are secret."
Maassen claims that if previously "Russian special services were limited to espionage, now they allow themselves to carry out sabotage".
Attention is drawn to the fact that the cyber-tracking of the German authorities is told by a man whose work of the department, and the work of the German authorities themselves, has been and continues to be under the hood of the American special services, including the NSA. The fact that literally every sneeze of Angela Merkel is heard by representatives of the same NSA has become known from the publications of Edward Snowden, who the United States wants to get for his trial.