The representative of the national defense forces of Syria reports on the successful actions of the national militia against ISIL militants in the east of the province of Suwayda. On the night of Friday, representatives of the SAR National Defense Forces organized an ambush in the countryside, having received information from the reconnaissance teams on the approaching convoy of vehicles with militants.
As soon as the igilovtsy approached the hidden positions of the militia, a crossfire was opened, as a result of which at least 9 militants were killed, more than two dozen were seriously injured. The rest rushed to run. Representatives of the national defense forces continued to pursue terrorists, killing two more and wounding five terrorists.
Death row belts were found on the bodies of the three ISIL militants killed. This may indicate that the militants were preparing to attack one of the military installations, which is located in the southern Syrian province of Suwayda.
Several abandoned off-road vehicles, in which several grenade launchers, assault rifles, mortars, RPGs, as well as ammunition boxes, became trophies of the fighters of the national self-defense forces of Syria.
It is reported that with air support, serious success in the confrontation with the ISIL militants was achieved by the fighters of the Syrian government army. Syrian soldiers and representatives of the people's militia seized positions that were previously held by terrorists. These positions are located approximately 7-8 km from the base of Tias Air Force SAR.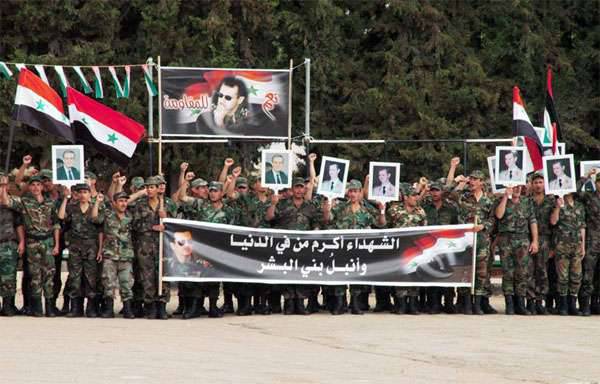 This air base is located between the cities of Homs and Palmyra. From their positions igilovtsy for a long time fired at the airbase with the help of mortars and other types
weapons
.