Tomorrow in Washington, Barack Obama will meet with the leaders of Finland, Denmark, Norway, Sweden and Iceland, this event is "most relevant in light of the growing tensions with Russia," writes US Navy spokesman Mark Sipe in his article for the portal War on the Rocks ".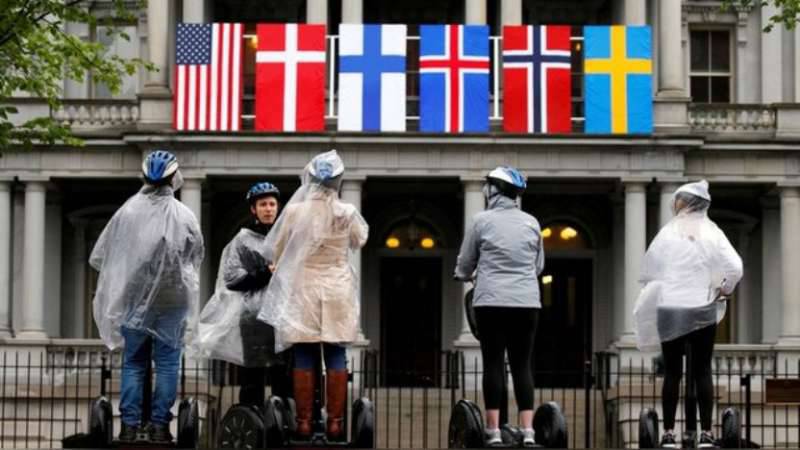 "In order for the summit to be successful, the heads of six states must thoughtfully discuss measures to further contain Russian aggression, including methods of intimidation and improving interaction with each other," Sipa quotes the channel
RT
.
According to him, "the moment for the meeting was chosen as well as possible, because quite recently Russian pilots flew at low-level flight over the destroyer Donald Cook and made a barrel over an American reconnaissance aircraft."
"In addition, Sergey Lavrov warned Sweden that if it joins NATO, Russia will have to build up forces on the western frontiers. And the Finnish government, worrying about its eastern neighbor, began to openly explore the possibility of joining the North Atlantic Alliance, "the author writes.
"Thus, a frank dialogue about Russia and about what these six countries can and should do to deter further aggression should be central to this summit," said Sipe.
He notes that there are a number of difficulties in relations between the United States and Northern Europe: "In particular, Denmark, Norway and Iceland are members of NATO, and Sweden and Finland are not, although according to polls, public opinion in these countries is increasingly inclined to join the alliance . However, at the moment, the neutrality of Sweden and Finland prevents the military personnel of these countries from undergoing regular training with their American counterparts. It is also unclear whether Stockholm and Helsinki will participate in NATO's plans to protect the Baltic States from Russia. "
The author points out that now "the US military presence" cannot be compared with the impressive forces of Russia "and only reinforces the impression that the United States is only temporarily concerned about the security of the region."
In his opinion, "the continued and more substantial presence of the US military should, together with other measures, force Russia to re-calculate what the current aggressive actions will cost it."
At the same time, America "should make it clear to Moscow that the alignment can be reconsidered if the Russian leadership returns to more constructive relations with its neighbors."
The author is sure: the northern "five" is simply "obliged to participate in the intimidation of Russia." This "will give confidence not only to them, but to the entire region."
"The contribution of Sweden, Norway, Denmark, Iceland and Finland can be quite substantial: together they have 84-thousand armed forces and similar military equipment, usually American-style. However, it remains unclear how ready they are to participate in the conflict, even though the growing threat from Russia concerns them all, "concludes Sip.