The Belgian newspaper Soir writes that the Belgian authorities have decided to expand their own powers as part of the so-called American coalition for the application of airstrikes on the positions of ISIS militants in Syria by aircraft of the country's Air Force.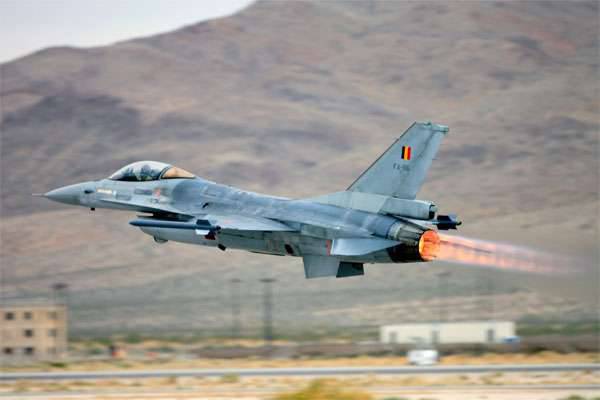 It must be recalled that the Belgian Air Force planes are already striking (at least Brussels itself says so) against ISIS militants, but only in Iraq. Now, official Brussels is expanding its
aviation
and geography of its use. Belgian pilots are given orders on the possibility of air strikes on Syrian territory.
Attention is drawn to the fact that such an initiative did not come from Belgium itself. Washington insisted on the need to engage the Belgian air force planes. Thus, the decision that the Belgian pilots will participate in an air operation over the territory of the Syrian Arab Republic was made after a special visit of the US special representative in the international coalition against the so-called Islamic State Brett McGurk arrived in the kingdom. It was announced that McGerk will hold a meeting with the Belgian leadership on the subject of "increasing the effectiveness of the military operation against ISIS militants." Apparently, McGurk had the right words for Brussels to expand the geography of his aviation's participation in military operations in the Middle East.