Russian coordination
Reconciliation Center
in Syria, it continues to publish information about the progress of certain groups in fulfilling their cease-fire obligations and the general situation in Syria The new newsletter states that another settlement has joined the truce process - in the province of Homs. The number of cities and towns of the SAR that have joined the peace process has reached one hundred. At the same time, the number of different armed groups that agreed to a truce increased to 58.
According to representatives of the focal point for reconciliation of the warring parties, individual cases of cease-fire violations continue to be noted. Over the past day such violations marked 7. Of these, 5 in the province of Damascus and 2 in the province of Aleppo. Militants of armed groups continued to use various types of weapons (mortars, artillery, small
weapons
) as against the government army of Syria and the people's militia, and against civilians who do not support the terrorists.
The militants of the "Jaish al-Islam" group have recently shown the greatest fire activity. So, on the eve of the improvised multiple rocket launchers, they fired at the Az-Zagra quarter in Aleppo. As a result of the shelling, several people were killed and injured.
In the suburbs of Damascus, militants of the same group fired on residential areas. Several buildings and structures in Jaubar, Arbil, Maida and other settlements were destroyed.
The article says that the Dzhebhat al-Nusra militants are also provocative. So, from the mortar shells were shot at Nairab Airport in the province of Aleppo. As a result of the shelling of the settlements of Haylan and Khandrat, three civilians were killed, several more were injured.
Against this background, it became known that fighters from the northwestern provinces of China were active in Syria. In particular, we are talking about Uygur armed groups, united in the so-called "Islamic Party of Turkestan." The day before, information was published according to which these groups, with the support of armored vehicles "Dzhebhat al-Nusra", captured the settlements of Khalidia and Khan-Tuman in the province of Aleppo.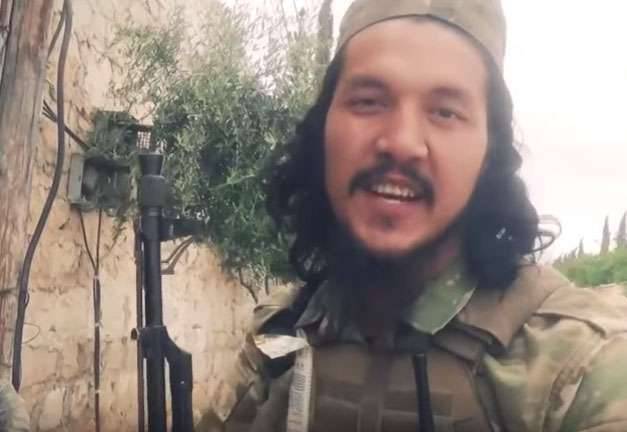 Militants, according to the Syrian military intelligence, who arrived in the country from the north-east of China, published a propaganda video that demonstrates their preparation for the attack and the storming of the above-mentioned settlements themselves (video
www.almasdarnews.com
) has been removed due to violation of the requirements of YouTube).