In Russia, the creation of separate elements of the combat train began. complex "Barguzin", reports
TASS
.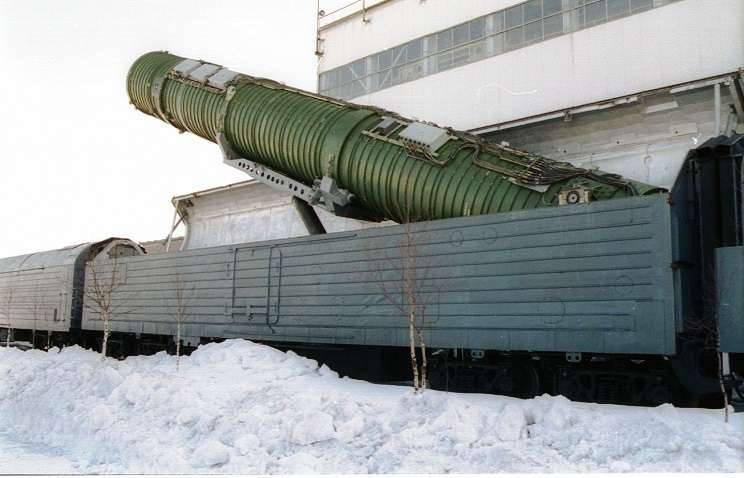 "The design documentation has been worked out, some elements of the complex are being created, but there are no exact dates for its creation and adoption",
said the agency unnamed representative of the defense industry.
He noted that "clarity in terms will come in the 2018 year."
The commander of the Strategic Missile Forces, Sergei Karakaev, reported on the start of work on the reconstruction of the Barguzin complex in 2014. According to him, "the outline design of the complex has already been completed."
It is noted that the predecessors of the Barguzin were decommissioned in 2005.
According to the agency referring to the source, "one Barguzin train will be able to carry six intercontinental ballistic missiles developed on the basis of Yars and will be equated to a regiment."
Earlier it was planned to put the complex into operation by 2020 g, but last year due to the difficult financial situation in the country, the dates were postponed for more than one year.