Ukrainian media resource
"Vesti. Ukraine"
reports that some excerpts from the report "Current problems and US policy" analyst of the US Congress of Vincent Morelli. In the report, Morelli analyzes the situation related to the events in Ukraine too. According to Vincent Morelli, there are no special reasons to rely on the high-quality work of the new Ukrainian cabinet, and therefore there is a high probability that Ukraine may soon expect early parliamentary elections.
The report says that the risks in Ukraine, among other things, may be associated with the next extension of sanctions against Russia, as well as with the holding of a NATO summit in Poland, where the Ukrainian issue will be discussed. According to Morelli, this "will again bring the sight of the Kremlin to Ukraine."
Against this background, the next round of hysteria in Ukraine itself is gaining momentum. Thus, the ex-chief of staff of the "anti-terrorist operation" (ATO), Lieutenant-General Igor Romanenko, said that "Russia needs a small victorious war for the victory of United Russia in the upcoming elections."
Ukrainian general:
We will need a tactical victory, not a real offensive - we are already preparing for defense: we place engineering structures in at least three lanes.
And political analysts in Kiev are seriously concerned that the United States is not up to Ukraine. According to some Ukrainian experts, the United States is now busy preparing for presidential elections and may well oblige Ukraine, whose credibility is lost, to comply with each letter of the Minsk agreements.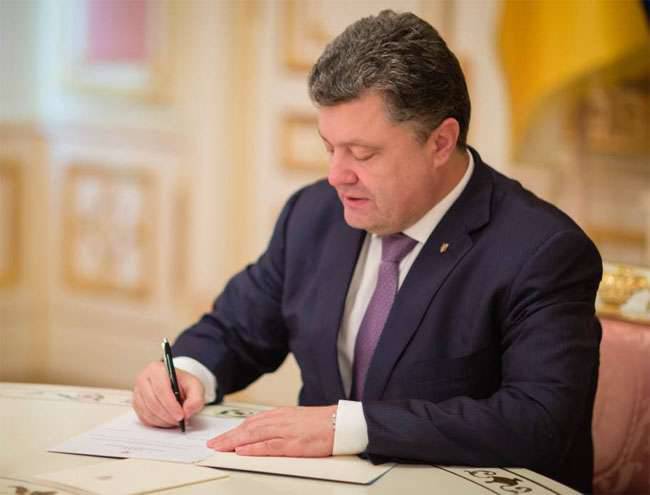 Thus, a political analyst by the name of Zolotarev suggested that the States were capable of imposing sanctions against Ukraine and depriving the country of any financial support due to the loss of confidence in the corrupt Ukrainian authorities.