The prosecutor of the Republic of Crimea, Natalya Poklonskaya, reported that four people had been detained on the territory of the republic who were suspected of involvement in terrorist activities. According to Natalia Poklonskaya, the detention took place in Bakhchisarai, and all four were involved in the activities of the Hizb ut-Tahrir group that was banned in the Russian Federation, which calls itself a "political party".
A criminal case was instituted against the three detainees under part XXNX, Article XXNX of the Criminal Code of the Russian Federation ("Participation in the activities of a terrorist organization). One more detainee is suspected of committing a crime, provided for by the 2 part of the same (205.5) article of the Criminal Code ("Organization of terrorist activities").
Earlier, the activity of Hizb ut-Tahrir cells in the Crimea was stopped in such cities as Alushta and Yalta.
It should be recalled that the activities of Hizb ut-Tahrir in the territory of the Russian Federation has been banned since 2003. In addition to Russia, this organization is recognized as a terrorist organization in a number of countries of the near and far abroad.
Today it became known that the prosecutor's office has achieved blocking of the portal "Crimea. Realia". Reports about it
Crimean Prosecutor's Office website
. Earlier, the FSB for the Republic of Crimea opened a criminal case against the employees of this portal in connection with the publication of a number of articles that were deemed extremist.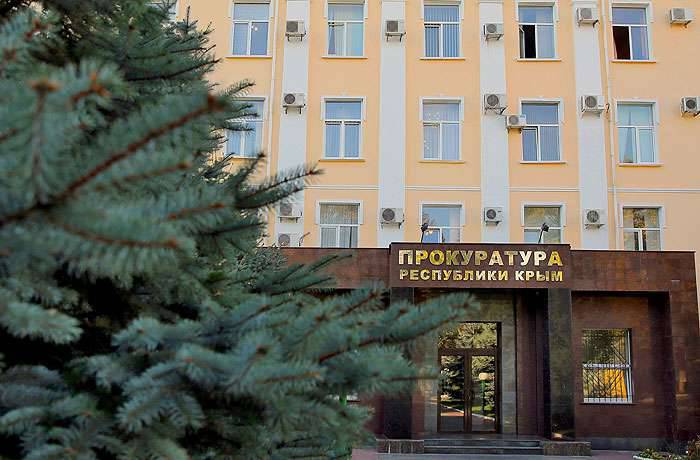 Natalia Poklonskaya:
During the monitoring of the Internet, it was found that
news
the Internet resource "Crimea.Realities" systematically publishes publications of extremist content aimed at inciting ethnic and ethnic hatred.
In particular, the "Crimea. Realia" carried out information support of actions aimed at violating the territorial integrity of the Russian Federation, promoting the conduct of the so-called "civil blockade of the Crimea", etc.
In order to prevent the use of resources of information and telecommunication networks for calls for extremist activities, the Prosecutor's Office of the Republic of Crimea initiated a question before the General Prosecutor's Office of the Russian Federation to restrict access to information disseminated on the Internet resource.
The Prosecutor General's Office of the Russian Federation, supporting the position of the Crimean Prosecutor's Office, prepared a request to the Federal Service for Supervision in the Sphere of Communications, Information Technologies and Mass Communications about restricting access to the above Internet resource.
Access is currently blocked.