Ukroboronprom at the SOFEX 2016 military exhibition held in Amman (Jordan) for the first time presented a full-size model of the Duplet combat module intended for installation on armored vehicles, the blog reports
bmpd
with reference to the Jane's International Defense Review.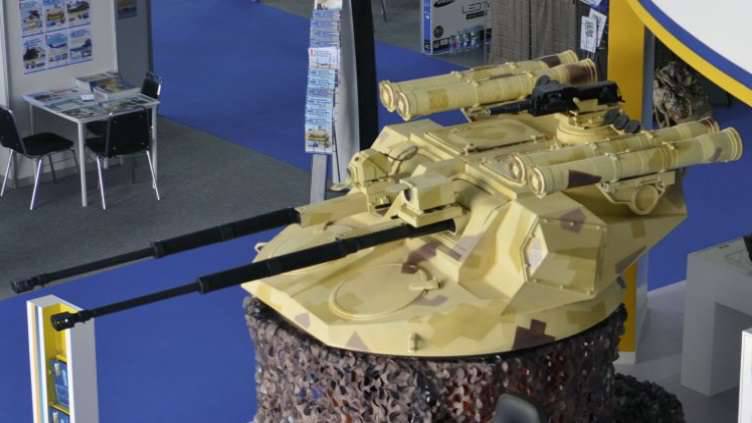 A model of a new Ukrainian combat module "Doublet" for installation on armored vehicles, equipped with two 30-mm automatic guns 3ТМ2, in the exposition of the exhibition-conference SOFEX 2016, Amman (Jordan), May 2016 of the year
The "Doublet" module is a very original design with separate installation of two stabilized 30-mm automatic guns ZTM2 (Ukrainian copy of the gun 2А42) in one uninhabited tower - each with its "paired" 7,62-mm machine gun KT-7,62 (PCT copy). In addition, 30-mm automatic anti-personnel grenade launcher KBA-117 (copy AGS-17) and four ATGM P-3 launchers of the Barrier complex are installed on top of the turret, "the blogger writes.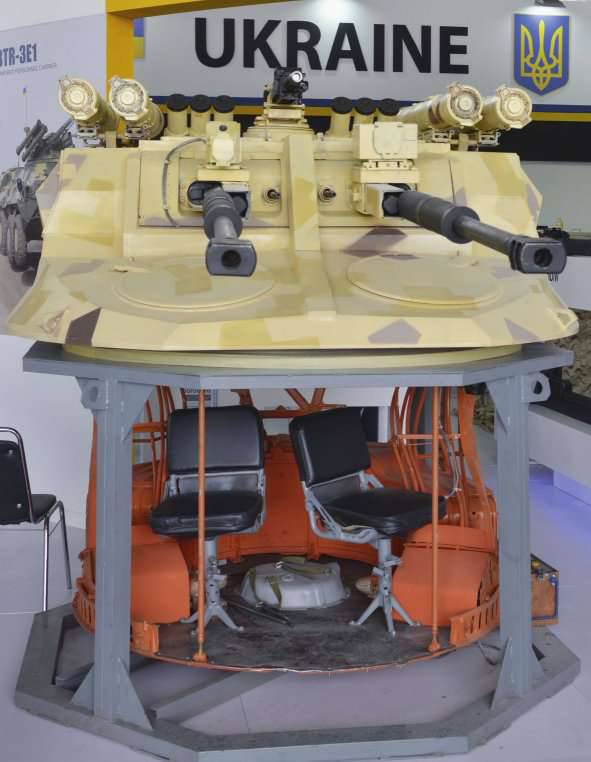 According to bmpd, "a solution with the installation of two 30-mm guns is very strange, and it may make sense either to firing long fires (alternating guns to comply with the temperature regime), or to quickly switch from one type of projectile to another ( the case of loading each of the guns with a separate type of ammunition) ".
However, the increased dimensions of the module, its complexity and cost are unlikely to pay for these opportunities, the author concludes.