It became known that the Russian soldier Anton Erygin died, injured in the shelling by militants in the province of Homs (Syria). Sergeant Erygin - a signalman from Voronezh. He received a gunshot wound to the head of 5 in May as a result of a shot from the positions of ISIS militants. Within two days, as reported
RIA News
, physicians fought for his life, but the soldier died on May 7.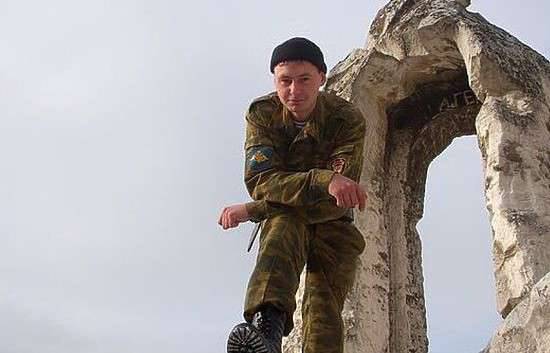 According to some data, the shelling was carried out by the militants at a time when Sergeant Yerygin, together with other military personnel, was laying a communications cable in the area of ​​the city of Palmyra. According to other information, 31-year-old Anton Erygin, along with his colleagues, was driving in an armored Tiger vehicle, accompanying the vehicles of the Center for reconciliation of the warring parties in Homs province. ISIS snipers fired at the column. One of the bullets pierced the glass of the car and hit the head of the sergeant of the Russian armed forces.
Anton Erygin signed a contract for serving in the ranks of the Armed Forces of the Russian Federation in December last year. Anton's mission to Syria was to be completed in July.
The body of the deceased sergeant in Syria was delivered to Voronezh on May 11. Today (May 12) a civil memorial service will be held in the Officers' House of the capital of the Black Soil Region from 10 to 13 hours (MSK).