Indian News Agency
IANS
referenced by
RIA News
, reports that the Indian Ministry of Defense has translated into reality the decision to abandon British aircraft
Sea Harrier
in favor of Russian-made deck fighters. We are talking about aircraft MiG-29K.
The ceremony of replacing British aircraft with Russian MiG-29Ks on the Indian aircraft carrier Wickrant took place today in the presence of the Indian Navy command. In particular, in the commissioning of the Russian
aviation
The chief of staff of the Indian Navy, Admiral Rabinder Kumar Giovan, took part in the technology.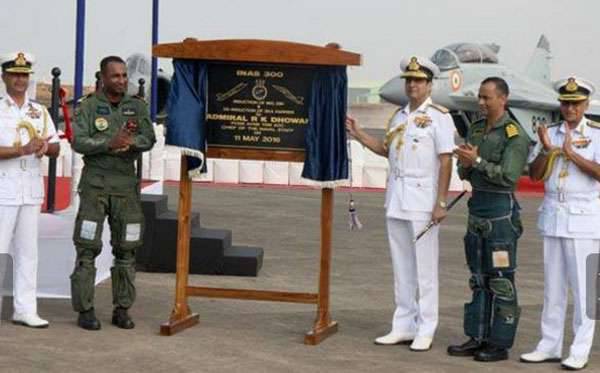 Indian media have reported that the fleet of the naval base itself, to which the aircraft carrier "Vikrant" is assigned, will be completed with Russian fighters. We are talking about a military base in the state of Goa.
Large Indian media in connection with the replacement of British aircraft by Russian came out with the following headlines:
Indian sailors told the British decked fighter: "Goodbye!"
Deck Fighters Bombers
Sea Harrier
Indian fleet has exploited over 30 years.